Aging labor force bears down on workers' compensation | Insurance Business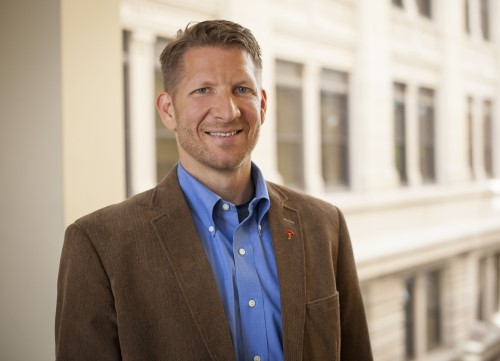 Medical costs in workers' compensation are rising, accounting for 63% of claims costs, according to Rich Ives,
Travelers
vice president of workers' compensation.
Ives explained in an interview with
Insurance Business
that the average American worker is getting older "and they're not as healthy and they're bringing with them chronic conditions."
Citing Travelers data, he noted that at least one third of the labor force is aged 55 years and older and that 25% of current workers are eligible for retirement. By 2040, this demographic will balloon to 40% of the workforce he said. Furthermore, he noted that 10,000 Americans reach retirement age every day, and this trend is expected to extend over the next 16 years. This does not mean though, that they opt to stop working upon reaching this milestone.
"People are choosing to work longer, which is only making the workforce older," Ives observed.
He noted that the presence of chronic conditions, such as protracted pain, diabetes and obesity doubles the claim cost. Having two or more chronic conditions present multiplies the claim cost by five times, he added.
"(The) workforce is a changing demographic. It's getting older," he explained.
Another cost driver, Ives said, is the ongoing consolidation in the medical services market in the country.
He said that an increase in size gives providers more bargaining chips, which could drive up the cost of utilization.
Ives explained that the cost of going through a hospital is generally more expensive compared to that of a private practice due to the higher cost structure of these facilities and the higher facilitation charges.
"With that consolidation, we tend to see increased costs," Ives emphasized.
However, he said that Travelers has been able to generally control workers' compensation costs, largely due to risk control measures and services.
Among them is the early severity predictor (ESP), a program in which special attention is given to high risk segments of the injured workers' sector. Through ESP, the company identifies workers that have a high tendency to decompensate, then works with them to provide proactive care to mitigate costs over the long term.
One issue that the program aims to address is the chronic pain epidemic in the country, which adds a $600 billion burden to the US economy. Ives also explained that chronic pain is at the root of the rampant opioid abuse in the country, which costs the economy $78 billion per year.
Catching decompensation early usually translates to an opportunity to improve outcomes in patients, he added.
"We devise a care path that will help them make improvement. We look at, is there a dependency on drugs or are we doing the physical therapy we need," he explained.
While giving special attention and applying specific interventions to these high risk cases could increase upfront costs, Ives said such spending is justified because it cuts costs significantly over the long term, and translates to better quality of life for patients and potential savings for the employer.
For instance, he noted that medical treatment may cost more in the early stages of treatment, but being able to address the issue, which often leads to chronic pain, early in the ailment means the patient won't have to require a longer term protracted treatment period, which stretches workers' compensation costs. The "frontload" costs of early intervention are more than offset by the savings that early resolution brings, he adds.
In the years it has been in place, ESP has met expectations for the firm. Among others, claim outcomes for individuals that go through the program are 50% better, Ives pointed out.
Breaking these benefits down, he said lost time days are reduced by 10%, surgery is reduced by 25%, and the company observed a reduction in medical treatment and drug cost as well, he noted.
The ESP, along with other risk management services, he said, has helped Travelers control costs as "cost trends per claim have been favourable…"
Related stories:
Texas Mutual hands out safety awards
AmTrust insurance subject of FBI/SEC probe