Amazon faces surge in insurance costs | Insurance Business America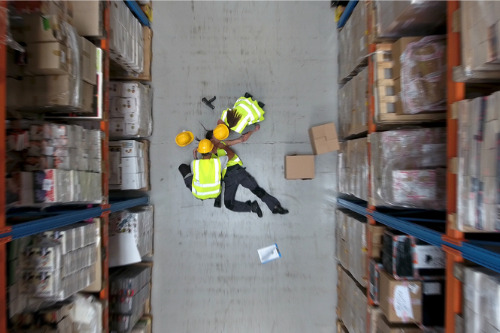 Amazon is expected to pay about 15% more for workers' compensation insurance next year – and the implication that the e-commerce giant's employees are getting more injuries than the average warehouse employee is drawing the ire of a state regulator.
The workplace safety regulator of Washington state said that workers in Amazon's warehouses – warehouses that already feature a high degree of automation – are injured at a higher rate compared to people working in other types of storage facilities. As a result, the regulator is proposing a new "fulfillment center" classification for warehouse employees to calculate workers' compensation insurance rates.
Once approved, Amazon's workers' compensation costs in Washington state would jump by 15% next year. On the flip side, most other warehouse operators would see their costs go down by 20%.
It was the Center for Investigative Reporting which obtained internal company data from Amazon, which found that injury rates at Amazon facilities were higher than the industry average as workers tried to keep up with robots moving goods around warehouses. Amazon had previously disputed the injury rate metric.
Bloomberg reported that Washington may be Amazon's home state, but as a "pioneer of worker rights," it could set a precedent for other jurisdictions to follow suit should the new rules be implemented. This could ultimately result in Amazon being saddled with tens of millions of dollars in additional workers' compensation costs.
"The Washington system is very progressive," Upjohn Institute economist consultant Allan Hunt told Bloomberg. "There are other progressive jurisdictions in the US that would likely entertain a similar policy move if it goes through."
Hunt added that the states of California, Kentucky, Oregon, Ohio, and Pennsylvania all have Amazon operations, and are likely to make changes similar to Washington should the proposed rules go live.
Washington state's proposal has been called "an interesting development" by National Council on Compensation Insurance (NCCI) representative Cristine Pike. NCCI gives workers' compensation rate recommendations used by 38 states, but Pike noted that none of those states have a "fulfillment center" designation.