BMS Re acquires independent reinsurance broker | Insurance Business America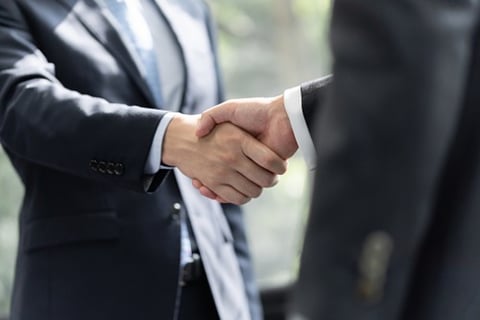 Independent specialist insurance and reinsurance broker BMS has announced the acquisition of Trean Intermediaries, a reinsurance broker and services company, by BMS Re.
Trean Intermediaries was founded in 2013 as a joint venture between BMS and Trean Corporation. It specializes in workers' compensation, property and casualty, accident and health, personal auto, public entity, and professional liability lines for insurer and MGA clients.
BMS has now acquired Trean in full, with staff and infrastructure transferring to BMS Re. Sean Ryan, president of Trean, will assume the newly created role of deputy CEO of BMS Re, reporting to Pete Chandler, president and CEO.
Ryan held several key underwriting roles prior to joining Trean Corporation in 2009. He began his broking career at Carvil America, where he was a senior vice president in the Connecticut and New York offices.
JJ Johnson, managing partner at Trean, will assume the role of chief production officer at BMS Re. He began his career on the underwriting side of the industry at Chartwell Re in 1995. In 1999, he was part of the founding team of Axiom Intermediaries, which became the fifth-largest insurance intermediary in the nation. In 2005, Axiom was sold to Brown & Brown, and Johnson stayed on as president until 2010.
Ryan and Johnson will be joined by senior partners Mark Rex and Jeff Sorrels. Rex has 34 years of experience in the property and casualty reinsurance market, and has worked for Aon, Willis, and Guy Carpenter. Sorrels has extensive P&C broking experience and served as a catastrophe modeler at Trean for regional and national business.
"This acquisition underlines our strong commitment to the growth of our reinsurance business as well as the scale and diversity of our offering," said Nick Cook, group CEO of BMS. "We have an excellent team at BMS Re, with market-leading analytical capabilities, in which we are continuing to invest extensively, both in terms of technology and talent.
"The backing of our long-term investors allows us to leverage substantial financial firepower to implement a strategically aligned M&A strategy that sits alongside our proven organic growth model. Our two businesses have a strong cultural alignment, with the team at Trean placing the same value in independence, entrepreneurial spirit and client-focused operational practices that we do here at BMS."
Read next: BMS taps COO for US business
"The acquisition of Trean represents an exciting and significant addition to the BMS group," Chandler said. "We have known the team for many years, and it will certainly be refreshing to join forces with Sean Ryan, JJ Johnson, Mark Rex, Jeff Sorrels and the entire Trean team. With this move, we are further strengthening our grip as a top-tier reinsurance broking business able to compete at the highest levels. To us, it is important to be the independent reinsurance broker of choice, and we are thrilled to announce this important step in growing our presence and reach in the reinsurance broking market."
"We are excited to join the fast-growing BMS Re and expand the number of analytical services we can provide our client base," Ryan said. "We have a great group of clients and colleagues that have always enjoyed our entrepreneurial approach, and we look to bring that spirit to BMS Re."
The acquisition will reinforce BMS Re's position as a major force in placing property catastrophe reinsurance, the company said. It will also strengthen the company's geographic presence in key areas including Florida, North Carolina, Los Angeles and the Greater Boston area.