Brokers: your greatest value is service and advice – not negotiating rate | Insurance Business America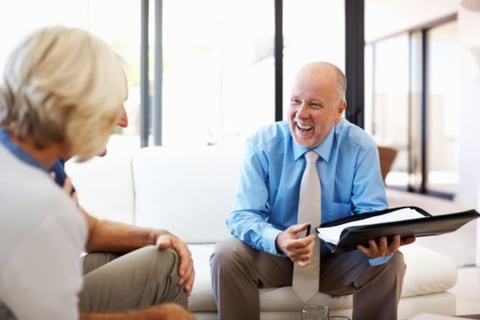 On paper, workers' compensation insurance looks like a great business to get into. It's a mandatory coverage with ample capacity across the US, plenty of capital and it's profitable.
Awareness of workplace safety is on the rise and industry automation is reducing injuries and fatalities year-over-year. But the industry is still far from perfect, according to Susan Toussaint, co-founder at Oceanus Partners, who said there's a culture of complacency and abdication that needs to be addressed.
Celebrate excellence in insurance. Join us at the Insurance Business Awards in Chicago.
"Some brokers don't understand the real opportunity there is to help employers make better and more informed decisions around accurately programing workers' compensation policies," Toussaint told Insurance Business. "Some people think that because it's a mandatory coverage, there's no opportunity to make an impact – but nothing could be further from the truth."
A lot of headway has been made in the industry over the last 10 years, but there is still a culture of abdication in the workers' compensation market, Toussaint said. Too often, nobody takes the onus to embed better business practice - but this is where brokers can step in.
"If there's no willing partner between the employee, employer and the insurance company, then there's very little that an insurance company can do," Toussaint added. "The best brokers have found a space where they can act as a conduit of information and knowledge between the employer and the insurance company, building a relationship that will only benefit both parties."
Technological advances are also affecting the role and perceived value of the broker in the workers' compensation space. The time for agents or brokers who simply negotiated price and then abdicated interest in the coverage is long gone.
"We're facing an accelerated pace of change in the insurance industry. Insurtech is driving dramatic developments and private investment, hedge fund, and private equity investors are looking to disrupt and sell workers' comp insurance directly to employers," said Frank Pennachio, co-founder of Oceanus Partners.
"Data analytics, artificial intelligence (AI) and machine learning are dramatically changing the way in which insurance companies are selecting and pricing policies, so the influence of insurance brokers and agents to affect pricing is eroding dramatically."
In some ways, advances in technology could help brokers and agents provide better service by forcing them to address key issues employers are facing and find new ways to provide value, Pennachio added.
"There were agents and brokers in the past who believed that their greatest value was in negotiating rate – but they're not the ones who will succeed in today's insurance environment," said Toussaint. "Brokers who understand their greatest value is helping employers navigate complex markets and make better, more informed, process decisions will be the ones who will stay healthy and competitive throughout the change that's coming in terms of industry disruption."
Related stories:
Top MGA looking at growth opportunities
California workers' comp authority suspends six medical providers for fraud