Country's biggest workers' comp provider retreats from market, disrupts industry | Insurance Business America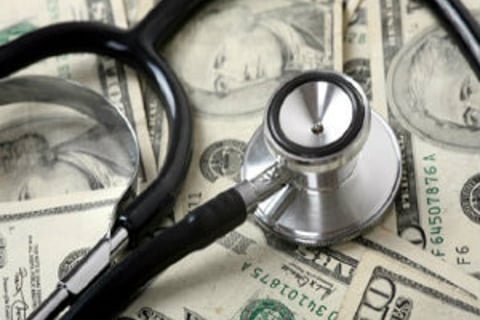 What was once the largest insurer of US workers' compensation is now measurably pulling away from the market, in a move that could disrupt carrier appetite and raise premiums nationwide.
According to information released by the National Association of Insurance Commissioners, Boston-based
Liberty Mutual
Insurance has slipped from the largest comp carrier in 2012 to number four in the nation. Annual premiums for the line fell by more than a third in the past three years, from $4.2 billion in 2011 to $2.7 billion in 2014.
Officials told reporters the company still plans to remain a significant force in the marketplace, but is "targeting underperforming accounts that were contributing unacceptable results." Part of those underperforming accounts include workers' compensation business unit
Summit
Holdings Southeast, and the insurer's workers' comp interests in Argentina.
Liberty Mutual also paid a
Berkshire Hathaway
company $3 billion last year to take over some of its comp claims, as well as asbestos and environmental liability.
In place of its comp interests, Liberty Mutual says it is focusing on growing more profitable areas of business such as safety consulting or comp claims management for companies that self-insure.
"They've taken pretty aggressive action to de-emphasize workers' compensation," Michael Lagomarsino, an assistant vice president with ratings company A.M. Best, told the
Boston Globe.
And the results are measurable. Since reducing its exposure to workers' comp, Liberty Mutual has seen overall profits grow – from $284 million in 2011 to $1.8 billion last year.
Industry officials, however, are concerned over what Liberty Mutual's retreat will mean for the marketplace.
Ishita Sengupta, director of workers' compensation at the National Academy of Social Insurance think tank, told the
Globe
premiums could rise as employers are left with fewer options for workers' comp policies. That in turn could persuade business owners to provide even fewer comp benefits to workers.
"I certainly think it doesn't bode well," Sengupta said.
Workers' compensation is already facing the challenge of rising medical costs, which have increased 12% nationally since 2011 – more than double the rate of inflation. The advent of the Affordable Care Act has also prompted suggestions by some in the industry that workers' comp will end up taking on a greater burden of care.
In a speech at the 2015 Workers Compensation Research Institute Conference, president and CEO Richard Victor suggested that several accountable care organizations are looking at incorporating workers' compensation into their care. As workers' comp typically pays higher rates than group health, and because workers' comp outcomes are not part of an ACO's mandated evaluation, providers would have a powerful financial incentive to shift cases to the workers' comp umbrella.
This is achievable primarily because attending physicians are usually those who determine whether a condition is work-related.
The WCRI study seems to indicate that ACOs are indeed causing cost shifting to workers' compensation—particularly with soft tissue injuries like sprains and strains.
These trends have persuaded more than Liberty Mutual to start scaling back their comp exposure. Humana also made headlines in March when it announced it would be selling Concentra Inc., its occupational health and physical therapy unit, to M.J. Acquisition Corp. for $1.06 billion.
Still, the outlook for the market isn't entirely gloomy. Insurers like
Travelers
are actually increasing their share of the comp market, and smaller companies like Berkshire Hathaway or American Financial Group Inc. have been more aggressive in their appetite.
Indeed, the National Council on Compensation Insurance announced last year that workers' comp premiums grew faster than analyst projections in both 2012 and 2013, and the industry is expected to be profitable for the first time since 2006.