Employees in this app-happy industry deliver challenges for workers' comp | Insurance Business America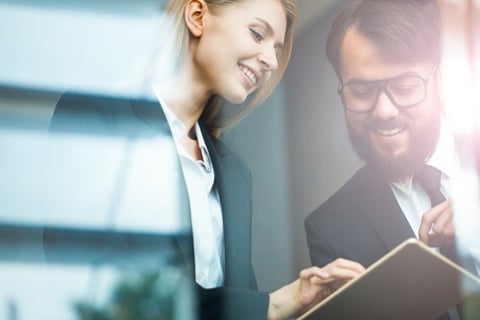 The gig economy has changed the nature of work, at least for a segment of people in the global economy. By 2020, the Gig Economy Data Hub, which is a joint project of Cornell University's Institute of Labor Relations and the Aspen Institute, estimated that around 30% of the workforce will fall into the 'contingent worker' category.
As gig workers become more commonplace, states are changing their laws to accommodate this relatively new generation of employees, which in turn could have impacts on workers' compensation insurance.
"The entire foundation of the gig economy, or the gig workers as we thought of them traditionally, is really under a lot of change right now. There are a lot of definitional changes that are taking place, and there are states that are trying to address this issue in a very wholesale manner," said Matthew Zender, senior vice president and workers' compensation product manager at AmTrust Financial Services.
Zender highlighted the recent Dynamex decision from the California Supreme Court as one that's "going to completely transform who falls under the definition of an employee."
He explained: "Traditionally, gig workers were pretty well understood to be independent contractors and therefore not subject to workers' compensation, at least not under the company that was hiring them for their services. With the Dynamex decision, it will broadly expand who would be considered an employee."
The Dynamex decision has not immediately affected workers' compensation, clarified Zender. However, the state Assembly also recently passed a bill (AB5) that could give Uber and Lyft drivers basic labor protections, expanding on the Dynamex decision to determine who would be classified as an employee, and therefore subject to workers' compensation.
Read more: How Uber (and other disruptors) are also disrupting insurance
Where the challenges exist as these changes take place is business owners understanding whether the independent contractors they hire to perhaps complete only one job actually fall under their workers' compensation insurance should they get injured.
"It's good in as much as that individual who's injured now has the ability to be taken care of. It's bad in as much as some of the businesses who are operating may not have been doing that particular contract, if you will, with eyes wide open," said Zender, adding that a business's workers' comp premium could then increase if a gig worker, now employee, gets injured. "That raises some issues, and there's going to be lots of examples of that for all sorts of different companies that [hire people who] previously would've been considered independent contractors and now will be considered employees."
Risks unique to gig economy workers include the fact that may aren't full-time, and may be working two or three different jobs.
"When [someone is] an employee today, there are certain protections that are afforded to those employees – the number of hours that they can work, how they're compensated for those hours – and when you're working in a gig worker environment, you may not be subject to those same rules," said Zender. "I worry about somebody who's trying to put food on their table and decides, 'I still feel OK, let's work 15 hours or 18 hours today.' When that happens, they're not going to be able to work as safely, and they may not realize how they're possibly affecting themselves by working that extra time."
Another risk is a company's inability to deliver consistent safety training to the gig economy workers that it might employ.
"If you are an independent contractor, it means that the contracting entity has little say over how you do your job," explained Zender. "As the lines get blurred, it's pretty apparent that there will be a growing period where the realization that they are now in fact an employee will beget some responsibilities on the part of employers to make sure they are in fact working more safely."
Read more: Why workers' comp claims in one sector increase during the summer
Workers' compensation insurers and experts are keeping an eye on the laws as they change, and the effects of injuries from gig economy workers on premiums, though Zender warns there will be limited data available on how these workers are performing right out of the gate.
"I think what's going to happen is, as this changes and as it develops, clearly the premium base should expand because we have more payroll dollars that will be considered employees now," Zender told Insurance Business.
"The question in my mind is if the payroll expansion is linearly related to the losses that will follow. If the group of individuals that are now considered employees tend to have losses that are not equal to what that particular business was used to seeing, I think there will be a confusing time for a period where insurers are going to have to do a lot of analysis about making sure that they're understanding their risk. When they're underwriting, they're going to have to understand, 'are all of the people that we're thinking are employees historic employees or some of these new entries into the workforce via gig workers?'"