Everything you need to know about conditional payment negotiations | Insurance Business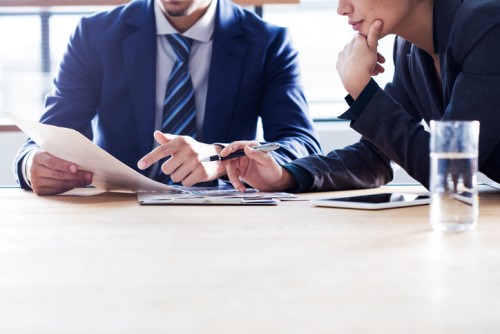 A 2007 regulatory update to insurer reporting has led to a significant increase in activity related to workers' compensation conditional payments. The adding of mandatory reporting requirements for Section 111 of the Medicare, Medicaid, and SCHIP Extension Act of 2007 (MMSEA) has created new obligations for carriers and self-insureds and significant exposures for those who are non-compliant.
This requirement allows Medicare to initiate recovery from a carrier's self-insured prior to settlement of claims when they have reported an Ongoing Responsibility for Medicare (ORM).
"Medicare's collection process using Section 111 reporting has created confusion among stakeholders about what their obligations are in appealing or reimbursing the payments by Medicare," explains Patrick Czuprynski, Director of Lien Resolution, NuQuest. "It has also strengthened Medicare's ability to collect payments that otherwise do not require reimbursement under the Medicare Secondary Payer Act."
The change also means that a carrier or self-insured could be litigating or reimbursing conditional payments with Medicare while the underlying non-group health plan claim is still ongoing. This represents a significant shift from the traditional lien after settlement demand and creates challenges from both the Medicare and stakeholder perspectives.
"Determining if a date of service is associated with a claim and requires reimbursement on a massive data scale is extremely challenging for Medicare," Czuprynski says. "From a stakeholder's perspective, exploiting the administrative appeal process and unwinding collections completed by the U.S. Treasury on behalf of Medicare through administrative offsets, tax refund offsets, collection agencies, garnishments, etc., are just some of the potential issues."
Given the recent changes, Czuprynski describes the current landscape as being "aggressive". Medicare and the U.S. Treasury are extremely diligent when it comes to collection: if you do not follow the administrative appeal process, or can cite to specific authority for removal of the charges, it can be difficult to get the government to stop its collection process. There is the potential to unwind the collections, but it is often a lengthy, dragged out process.
There are now, however, more opportunities available to stakeholders for assessing and negotiating conditional payments. "There are many legal and factual defenses we are able to raise from very basic information about a claim and Medicare's statement of reimbursement," Czuprynski says. "Sometimes, this is all we have and are regularly successful. Medicare's follies on a particular claim can also create all sorts of defenses."
Czuprynski is proud of NuQuest's record of success in recovering money for clients. He gives the example of a customer whom the U.S. Treasury had offset many of their federal subsidies and tax refund for unpaid Medicare collection cases. The customer determined which claims Medicare had sought recovery for and asked NuQuest to review and negotiate. After reviewing the collection cases by Medicare, NuQuest discovered that in addition to being clear that Medicare's collection was wrongful, there were clerical errors by the person entering the Section 111 data into the system.
"Applying the federal regulations to the facts of the claim, NuQuest prepared legal reasons for Medicare to review its prior decisions and issue an updated, favorable decision," Czuprynski says. "These legal reasons identify that Medicare is authorized to overturn its decisions even after a case has been referred to U.S. Treasury."
"Success using these strategies was apparent in 2017 when NuQuest's Lien Resolution Unit saved its customers at least $17 million in conditional payments. In the beginning of the last quarter of 2018, the unit saved its customers at least $14 million in conditional payments. This amount continues to grow as we reach the end of the calendar year."