Expert notes contradictions still exist in regulation of medical marijuana | Insurance Business America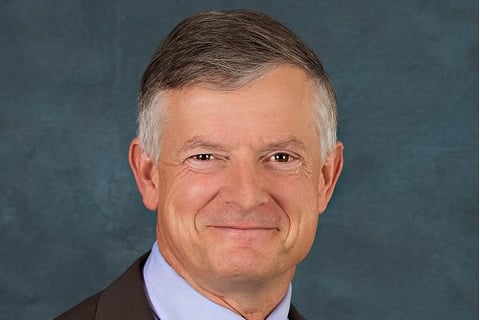 Author's Note: Insurance Business America recently left a few questions in Joseph Paduda's inbox to get his views on medical marijuana, as this form of treatment becomes more common and raises more questions about proper use.
Joseph Paduda is a principal of Health Strategy Associates, and is a nationally recognized expert on managed care in group health and workers' compensation. He has a Master's of Science Degree in Health Management from American University.
IBA:
In your work with CompPharma, what role has medical marijuana played in treating workers' injuries since some states legalized it for its medical use?
JP: At this point the only state where payers have seen significant activity is New Mexico, where payers are required to reimburse patients for prescriptions for marijuana. The inherent conflict between marijuana's legal status in individual states and its federal status as a Schedule I (illegal) drug makes it very difficult for an insurer or employer to "cover" the cost for a marijuana prescription. Were a payer to pay for an illegal drug, there may well be legal consequences on the federal level.
IBA: Marijuana is still illegal under federal laws, but there have been known cases when it is being prescribed to treat medical conditions. Can insurers pay for an illegal drug?
JP: That depends on the state. For example, in New Mexico where medical marijuana is legal, workers' comp payers typically reimburse patients for prescriptions. As of this summer, no other states required reimbursement for medical marijuana. I would expect other states will embrace reimbursement over time, especially given the industry's recent success in legalization for recreational purposes.
IBA: How do you set parameters for determining "reasonable and proper use" of the drug, especially as pertains to workers, and how it affects their performance in the workplace?
JP: There are no clear-cut rules, standards, or parameters as this issue is very new. This is a truly knotty issue, one that each employer will have to address separately. Factors such as the location of the worksite, health status of the worker, job tasks of the worker, potential risks and hazards, validity of drug testing, validity of any methods used to determine "impairment", and the legal appetite of the employer itself are all in play. I expect court decisions will play a major role going forward; as a result employers likely won't have clarity for some years.
IBA: The states that have legalized marijuana still exempt employers and insurers from the responsibility of paying for this mode of treatment. Do you see this changing anytime soon, especially as medical marijuana becomes more common?
JP: Other states are carefully watching developments in New Mexico to determine what, if any, repercussions come for payers reimbursing for marijuana purchases. I would expect other states to delay legislation or regulation addressing the issue until there is some clarity around federal law enforcement and other relevant agencies' actions or lack thereof.
IBA: How do you see the legalization of marijuana affecting the workplace? Can you cite some specific examples?
JP: In Ohio, the medical marijuana legalization bill specifically allows employers to discharge, discipline, or otherwise take action against an employer using medical marijuana, and the affected employee can't get unemployment compensation if discharged. In Wisconsin, benefits can be eliminated for workers injured while under the influence of an "intoxicant" if the employer can show that the worker a) violated the employer's policy on drug use and b) the drug use caused the injury. Clearly, legislators are careful to protect the employer in these and other states from actions of workers who are "impaired."
IBA: Would classifying marijuana as a legitimate drug, and therefore legalizing it, make it more or less prone to abuse by those who use it? Why?
JP: That depends on definition of "abuse". As noted above, employers in several states that have legalized medical marijuana have specific protections for employers where the drug is part of an adverse event. Employees would be well-advised to take that into consideration before using marijuana, and undoubtedly most users would do so.
IBA: Marijuana has been called the "gateway drug." Do you think legalizing it would set off another spectre of addiction like the one we are seeing now with opioids?
JP: No. There's no serious evidence that the "gateway" drug effect even exists.
IBA: Given the previous American experience with opioids, what can be done to safeguard against the abuse of marijuana and make it a safe treatment option for injured workers?
JP: I don't see these as related at all. Considering the research we have today, there's no question opioids are inherently much more dangerous than marijuana. Anecdotally, some patients report better pain management with fewer side effects with marijuana than with opioids. If that is the case, this could be helpful indeed for those with chronic pain. However, much more research is needed, but until and unless the drug is de-Scheduled from a I (illegal) that research will not happen.
Related stories:
Texas hot air balloon pilot had previous record, no insurance
Legal marijuana pushes Colorado broker to new heights