Guilty plea in $5.7 million fraud scheme | Insurance Business America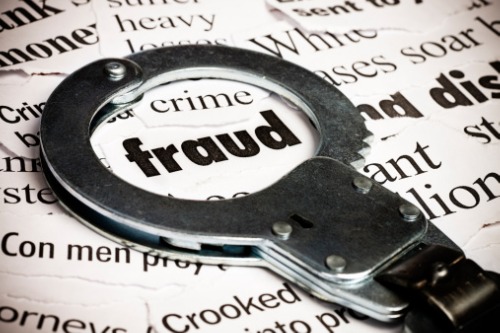 Two men have pleaded guilty to conspiracy to commit wire fraud and conspiracy to commit tax fraud, in connection to a fraud scheme which involved "renting" out workers' compensation insurance.
Gregorio Jose Fuentes-Zelaya, 27-year-old native of Orlando, FL, has pleaded guilty to five counts of wire fraud and two counts of tax fraud. Co-conspirator Dennis Alexander Barahona, 38 years old and from Chelsea, MA, has pleaded guilty to one count of wire fraud and one count of tax fraud.
A release from the US Attorneys Office, Middle District of Florida noted that each wire fraud count carries a maximum penalty of 20 years in prison, while each tax fraud count carries a maximum penalty of five years in prison.
The authorities are also pursuing forfeiture of $1,367,625 from the two, the approximate equivalent amount of proceeds obtained through their wire fraud offenses, and $5,766,286 in restitution for the tax fraud offenses.
Court documents said that Fuentes-Zelaya and Barahona established shell companies which claimed to be involved in the construction industry. They then obtained workers' compensation insurance policies in the name of the shell companies, just enough to cover a minimal payroll for a few alleged employees. The two then "rented" the workers' compensation insurance to work crews who had obtained subcontracts with construction contractors on projects in various Florida counties.
The two accused also allegedly sent contractors they had rented the insurance to a certificate as "proof" that the work crews had coverage, court documents added. By providing the certificates, the defendants also falsely represented that the work crews worked for their companies.
Hundreds of work crews were victimized by Fuentes-Zelaya and Barahona's scheme, it was suggested.
Contractors victimized by the scheme issued payroll checks for the workers' wages to the shell companies. In turn, the conspirators cashed these checks, and then distributed the cash to the work crews after deducting their fee – about 6% of the payroll. This wire fraud scheme resulted in the two accused being charged $1,367,625 in "fees". Neither the shell companies nor the contractors reported to the government authorities the wages that were paid to the workers, nor did they pay the employees' or employers' part of the payroll taxes.
The US Attorney's Office said that Fuentes-Zelaya is scheduled to be sentenced on May 10, 2021, while Barahona's sentencing date has not yet been scheduled.