High court to decide if workers' comp should cover pot | Insurance Business America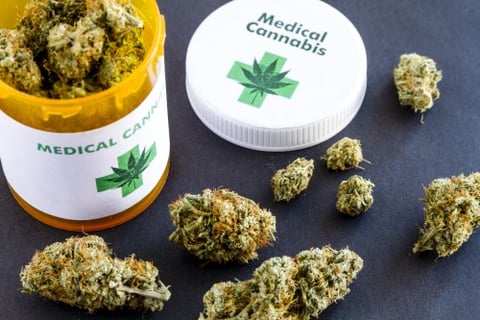 Maine's highest court will soon decide whether insurance should pay for pot.
The Maine Supreme Judicial Court is set to hear arguments in a case over whether state law requires workers' compensation insurance to pay for a millworker's medical marijuana – or if the insurer should be criminally charged as an accessory to a drug deal under federal laws.
Celebrate excellence in insurance. Join us at the Insurance Business Awards in Chicago on October 26.
The case involves a former mill employee who was injured on the job. Gaetan Bourgoin, of Madawaska, Maine, sought reimbursement for medical marijuana which was prescribed to him for pain from a back injury he suffered at work in 1989, according to the Bangor Daily News. Bourgoin had tried several opiod-based prescriptions over the years, but none had worked, court documents claimed.
In 2015, the Maine Workers' Compensation Board ordered that
Sedgwick
Claims Management Services of Memphis, the company that administers the insurance plan for Bourgoin's former workplace, reimburse him for medical marijuana.
The cost of medical marijuana was about $350 to $400 per month, the Daily News reported. By contrast, Bourgoin's opiod-based painkillers had cost more than $2,000 per month. Still, attorneys for the mill and Sedgwick argued that insurers can't be forced to pay for marijuana, which is illegal under federal law. They argued that the Justice Department could prosecute insurers for reimbursing people for purchasing illegal drugs.
The mill and the insurer also argued that requiring reimbursement for medical marijuana violated a Maine statute that legalized the drug for medicinal use, the Daily News reported. The statute states that it may not "require a government medical assistance program or private health insurer to reimburse a person for costs associated with the medical use of marijuana," the insurer's attorneys argued.
Bourgoin's attorney argued that that the state's workers' compensation law entitles employees injured on the job to "reasonable and proper medical, surgical and hospital services … paid for by the employer."
Only one other state's appellate court – New Mexico – has ruled on reimbursement by insurers for medical pot, according to the Daily News. The New Mexico court ruled that state law required insurers to pay for medical marijuana.
Related stories:
Workers' comp insurer Hawaii Employers' Mutual Insurance Co drops cannabis firms
California is jewel in the crown of pot legalization - Are insurers ready?