Insurtechs – we need agent-facing platforms too | Insurance Business America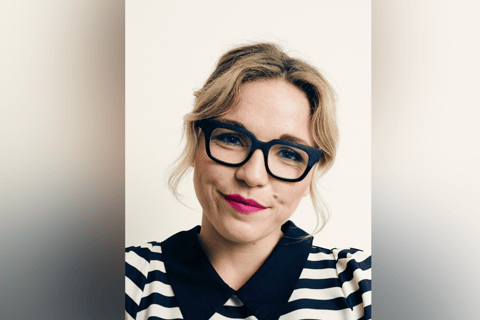 The following article is provided by SolePro.
Buzzword warning: Insurtech. It seems like everyone in insurance is socializing the idea. What it is, why it's important, who it impacts, and how it can change the industry as a whole. But, what exactly is insurtech? The phenomenon refers to tech innovations that have been designed to impact the insurance industry, namely in regard to distribution. To some, insurtech is viewed as a subset of fintech. Globally, it's estimated there are about 1,500 insurtechs in operation.
Essentially, innovations that have been created to make the current model more efficient is the core of insurtech. As of 2021, the global market was valued at $3,774 million and is expected to reach a valuation of $114,489 million by 2030. Speaking of big bucks, over $11 billion was invested by VCs in 2021, which was double the amount in 2020.
With so much money floating around, is it possible for insurtechs to be profitable? Yes. Underwriting profit can be higher due to better underwriting and lower claims thanks to AI tools. The smarter insurtechs are, the more they're able to cut unnecessary costs.
Now, let's take a look at the landscape. There are masses of consumer facing insurtechs. You've got the companies for homeowners' insurance, personal auto, renters, health, and more. Some may be usage based. Some may be aggregators, offering multiple quote comparisons. Regardless, there's one common thread: These insurtechs are built to make the process of buying insurance for the insured easier.
Generally, there are three parties involved when it comes to insurance. The carrier, the agent or broker, and the consumer. Of course, we want our clients' lives to be more simplified. Insurance can be cumbersome, so breaking it down and making it more accessible is important. But, what about us, as the agent or broker? Don't we want, and need, an easier approach as well? While client-facing insurtechs have done away with the antiquated ways of obtaining insurance, far fewer agent-facing insurtechs are in the market.
Take workers' compensation insurance, for example. Definitely not as many players on the field when compared to other commercial insurance coverages, let alone in juxtaposition with personal lines. Filling out ACORD apps can get old. And if you're shopping quotes the old school way by filling out the same information over and over again on different carriers' platforms, only three words come to mind: tiresome, monotonous, and inefficient.
SolePro, an insurtech specifically built for agents, has designed a smarter way to write workers' comp. Offering instant quotes, multiple quote comparisons, and zero ACORD apps, SolePro is the way to go if you're looking to have access to 15+ carriers, with an appetite of 900+ classes of business.
Problems when writing workers' compensation insurance:
Completing ACORD apps
Resorting to the Assigned Risk Plan for ghost policies
Duplicate efforts when quoting amongst multiple carrier platforms
Not enough access to high hazard markets
SolePro's solutions to the workers' comp landscape:
No ACORD apps
Instant ghost policies, with an included 24-hour accident policy. No Assigned Risk, no wait times, no mid-term audits, and no carrier turnover.
One app, multiple quote comparisons. 15+ carriers available.
High hazard markets available: Roofers, carpenters, tree trimmers, and more.
Agents have the capability to sign, bind, pay, and service all within the platform. SolePro offers automatic renewals, instant owner-only quotes, doc management, and direct messaging. While positioned as an insurtech, one thing sets SolePro apart. There's people behind the process. There's personal email addresses. A phone number where a real live human answers the phone. With SolePro, your "touch" lessens, but their "personal touch" is still quite present.
Interested in learning more? Reach out here or visit solepro.com.