MEMIC adds three regional underwriters | Insurance Business America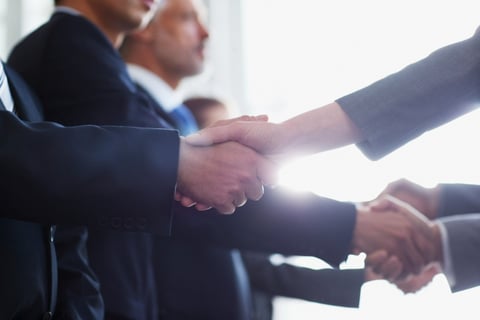 The MEMIC Group, a specialist in workers' compensation, has announced that it has made three new appointments to regional underwriter posts.
Heidi L. Carter has been named senior production underwriter in eastern and downstate New York, responsible for renewals and new business. Bryant O. Turner has been named senior production underwriter in the company's Southeast Region, and Matthew Raynard has been appointed as an express production underwriter in the New England Marketplace, targeting new business accounts under $50,000 in premium.
Carter has three decades of industry experience and has spent most of her career specializing in workers' compensation. Prior to joining MEMIC, she served as an account executive for First Cardinal and as a senior underwriter for Amtrust Financial.
"Heidi takes pride in building relationships and strives to write targeted, profitable business, so we're thrilled to have her join MEMIC," said Jim Keck, Northeast Territory manager for MEMIC. "New York is a very important state for MEMIC, and we look forward to seeing her grow it further with our partner agents."
"I am honored to represent such an amazing company who puts safety and commitment first," Carter said. "MEMIC does it the best from every position and offers extraordinary customer service from every department. MEMIC treats their own employees with such respect, and we convey that same message to our policyholders."
Read next: MEMIC taps industry veteran as senior production underwriter
Turner has nearly two decades of experience in financial and underwriting roles. Before joining MEMIC, he served as a business development underwriter for ICW Group Insurance Companies, an inside sales executive and senior account manager for Travelers Insurance Company, and an allied healthcare underwriter for Hanover Insurance Group, among other underwriting roles.
"We're very excited to have Bryant join the team," said Margaret Templeton, MEMIC territory manager for the Mid-Atlantic Region. "His knowledge of the region, along with his capabilities gained over years of writing business, will complement our growing team as we expand."
Raynard began his career at Travelers Insurance as a subrogation specialist. He has also served in various roles at First Comp Markel, AmeriTrust Insurance and Method Insurance.
"Everywhere Matt's worked, he has done a great job interacting and building relationships with agents and brokers," Keck said. "He'll bring a high level of energy in relaying the MEMIC value proposition to all our partner agents and look to grow our New England footprint in small business. We are very excited to have him become part of our Northeast regional team with responsibility for handling agents in our five New England states."