National insurer exits workers' comp market | Insurance Business America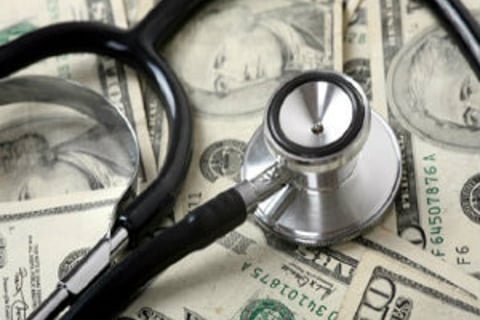 Recent moves by Humana Inc. suggest the national health insurer could be making its exit from the workers' compensation market.
Humana announced this week that it plans to sell Concentra Inc., its occupational health and physical therapy unit, to M.J. Acquisition Corp. for $1.06 billion. When the deal is completed, M.J. Acquisition will split ownership of Concerta between Select Medical Holdings Corp. and private equity firm Welsh, Carson, Anderson & Stowe.
The sale of the unit, which operates in 38 states, represents a new future for Humana—one in which it will no longer be aligned with the workers' compensation field.
The move is unique in that it bucks current industry trends toward combining healthcare providers and insurers, as seen with the partnership between Catholic Health Initiatives and Ascension Health. As such, it may signal problems with such integration—already criticized for driving up the cost of premiums without necessarily improving care.
Such acquisitions have also come under fire from regulators, who are concerned the deals may represent an anti-competitive threat.
The workers' compensation industry is already facing a time of change, with unforeseen impacts from the newly minted Affordable Care Act.
According to a new study from the Workers Compensation Research Institute, the law's creation of accountable care organizations (ACOs)—a network of doctors and hospitals—creates a powerful financial incentive to shift cases to workers' comp.
In a speech at the 2015 WCRI Conference, president and CEO Richard Victor suggested that several of these ACOs are looking at incorporating workers' compensation into their care. As workers' comp typically pays higher rates than group health, and because workers' comp outcomes are not part of an ACO's mandated evaluation, providers would have a powerful financial incentive to shift cases to the workers' comp umbrella.
This is achievable primarily because attending physicians are usually those who determine whether a condition is work-related.
The WCRI study seems to indicate that ACOs are indeed causing cost shifting to workers' compensation—particularly with soft tissue injuries like sprains and strains. This is especially likely to occur in states with a high prevalence of capitated health plans, with a 30% increase in soft tissue workers' comp claims.
Comparatively, states with less than 10% capitated plan enrollment, there was not a significant increase in soft tissue workers' comp injuries.
You may also be interested in:
"ACA will cause case shifting to workers' comp: WCRI"
"How to serve workers' comp clients in America's fastest growing industry"
"The workers' comp benefit that gets employees back to work 44 days faster"