New captive services line hits the market | Insurance Business America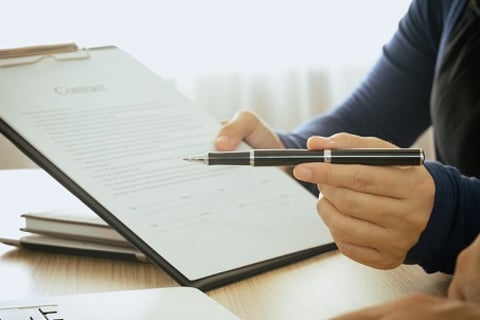 In order to boost its product offering and provide clients across the country with a wide range of options, Safety National recently launched its latest line: captive services. To find out more about the product, its role in the modern market and why alternative risk services are so important, we sat down with Tom Hebson, Vice President – Large Guaranteed Cost Workers' Compensation and Captive Services at Safety National.
"Considering the similar risk sharing attributes, captives are a natural and logical fit for Safety National and our continued growth," Hebson says. "We have always supported the self-insured customer who is comfortable taking their own risk. The long-term nature of captives is in keeping with our core relationship values and servicing our customer base with an additional structure is nothing new to Safety."
"Our unbundled approach allows our customers to select service providers who are most likely to provide favorable results, and to hold them accountable for those results."
Hebson believes that, from the captives' perspective, partnering with the right risk sharing partner is crucial to future success. "Any captive who has had the wrong partner can write a book on this topic," he says. "The most obvious is the stability and longevity of a carrier to be there when the claims manifest; this is especially important when using an occurrence form. Another reason is a carrier's approach to collateral. Is there a reasonable approach to collateral? This can kill an otherwise viable captive. Finally, consider risk control. Can your partner help you with benchmarking and risk control tools?"
In order to achieve the best possible results, captives should look for carriers who are truly flexible and nimble before entering into any agreement. Hebson also advises captives to examine the carrier's customer retention rates in order to get an insight into their relationships with their existing customers. There's no doubt that in an increasingly complex market, getting access to a carrier with a comprehensive captive services program is simply a must.
"Safety National's new product line features available 'statutory coverage' for workers' compensation and flexible limits for other lines while offering financial stability (A+ XIV). We offer an unbundled approach and have the flexibility to offer admitted lines as well as non-admitted lines to meet our clients' overall insurance needs," Hebson says. "With our new National Director, Lisa Lacey Willitts, driving this new offering, we are committed to bringing experts and solutions to our valued relationships and we will take a "consultative" approach to understanding the client's needs and objectives. We realize one size does not fit all and we can provide the structure/policies that make sense for each opportunity."