Nonfatal injury and illness cases on the decline | Insurance Business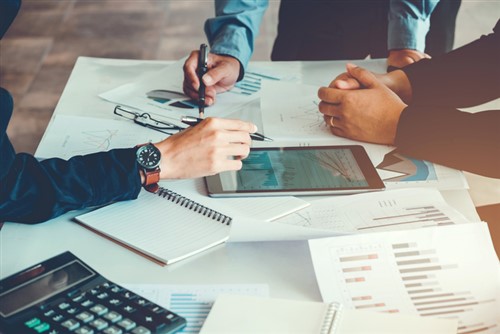 The latest Bureau of Labor Statistics (BLS) 'Employer-Reported Workplace Injuries and Illnesses' report states there were approximately 2.8 million nonfatal workplace injuries and illnesses reported by private industry employers in 2017. That's nearly 45,800 fewer nonfatal injury and illness cases than the prior year.
Of the cases reported, nearly one-third resulted in days away from work. The private industry incidence rate for days away from work was 89.4 cases per 10,000 full-time equivalent workers, and the median days away from work in 2017 was eight, unchanged from 2016.
A return-to-work program allows workers who are unable to perform their usual job duties because of a nonfatal injury or illness to return to work in a limited or temporary light-duty capacity. Being proactive and supportive about getting employees back into work is a win-win for everybody involved – the employer, employee and the workers' compensation insurer.
The employer retains their employee and reduces the costs of a replacement; the employee is being cared for and supported through an injury and is able to get back to normality as quickly as possible; and the insurance company also wins because it doesn't have to pay out such a lengthy and costly claim.
"An efficient return-to-work program should explain to employees the availability of modified duties and the benefits of returning to work quickly, such as restoring their income and maintainngi their skills," said David Macy, vice president of claims at EMPLOYERS Insurance, a small business workers' compensation insurance specialist.
He added: "The policy needs to include language about the need for a return-to-work doctor's note that details any physical limitations or restrictions the employee may have. It's also important to keep in mind that the nature of the work is meant to be temporary, so these jobs should have a time limit."
Among the 19 private industry sectors analyzed by the BLS, only manufacturing, finance and insurance experienced statistically significant changes in their overall rates of nonfatal injuries and illnesses in 2017. They each saw declines of 0.1 cases per 100 full-time equivalent workers compared to 2016.
In manufacturing, the leading type of injury in 2017 was sprains, strains and tears, at 34,110, unchanged from 2016. The average number of days away from work for manufacturing employees who suffered from sprains, strains, and tears was 10, one day fewer than in 2016.
Such improvements suggest employers are starting to understand the benefits of workplace safety, robust return to work programs, and treating employees like valuable assets.
As Cammie McAda, vocational rehab employer services leader in the professional services team at Guardian stated: "The industry is starting to recognize that people really count. At Guardian, we encourage people to be proactive about getting people back into work [after a nonfatal injury or illness]. At the end of the day, everybody benefits!"