Self-insurance 101 | Insurance Business America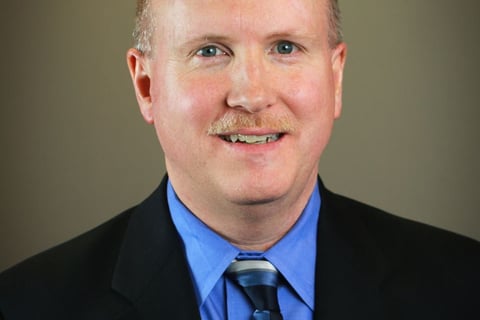 Author's Note:
Insurance Business
recently corresponded with Safety National senior vice president for workers' compensation underwriting Seth Smith to get the lowdown on self-insurance. Find his answers below to get a little more clarity on this coverage option.
IB: What is the greatest benefit of self-insurance?
SS: For the self-insured, risk, control and pricing consistency are the two greatest benefits to self-insuring workers' compensation (WC) coverage. Some primary WC products allow you to take control of the third-party administrator (TPA) and can provide pricing consistency. However, self-insurance retentions (SIR) tend to be higher than other primary retention offerings, giving the self-insured buyer more control over losses within their SIR and, with favorable loss experience within the SIR, far less volatility in price. By accepting all liability within the SIR, the self-insured buyer becomes keenly aware of the financial impact to the bottom line of the organization and, in turn, can see a higher return by controlling losses before they occur. Couple that control with the ability to manage the claims that do take place, and the self-insured employer has the perfect model to control costs using self-insurance as a solution for their workers' compensation needs.
IB: How does it insulate you from volatile economic conditions, if at all?
SS: In general terms, a self-insured buyer is only paying premium for losses that exceed or have the potential to exceed the SIR. Most other primary WC risk sharing products are designed to potentially pay for losses both within and above the retention. As economic volatility changes come, if a self-insured buyer is managing their WC program and controlling losses within the SIR, this will be reflected in a consistent rate and pricing over time. In turn, this same buyer can achieve pricing consistency by taking risk and managing their program before and after a loss occurs.
IB: How does self-insurance help improve claims management? What are the dynamics in this service that allow for better claims information gathering?
SS: Again, in general, self-insurance does not necessarily help improve claims management. Self-insurance is what it sounds like – an employer is taking on risk that is not covered by insurance. In the case of self-insurance, an employer is assuming all risk within the SIR. If, for some reason, the employer cannot pay for their claims responsibility, the state where the employer is self-insured would need to step in to pay for those losses. For an employer where management is willing to spend the time and resources to mitigate risk and focus on claims management for losses that occur in spite of all best mitigation efforts, claims management can improve the bottom line of an organization. As employers focus on loss prevention, hire professional TPAs to manage their claims, and utilize services offered by insurers to prevent loss and limit expense after a claim occurs, the ultimate outcomes will be on the positive side of the ledger rather than a drain on the company's bottom line.
IB: How are you better able to manage loss control through self-insurance?
SS: There is a dependence on an employer's management toward financing and acceptance of loss control that will produce savings and positive results to the self-insured employer. Self-insurance is a motivating vehicle that calls for management commitment in order to see long-term savings in the workers' compensation cost to the top and bottom line of any organization.
IB: What advice would you give to employers who want to be self-insured? What are the most significant pros and cons?
SS: There are steps to becoming self-insured for workers' compensation. The first step is to find a broker that understands or can find resources that understand the process to self-insure. Second is to do a little homework; an employer needs to not only have management at every level buying into controlling and managing losses, but also have a desire to stay current with the loss data and ongoing challenges of running a risk management program. There must also be a desire to take risk – SIRs tend to be higher for excess self-insurance versus the standard large deductible market. Self-insurance is a mechanism where an employer is taking more risk to receive larger premium reductions for controlling their WC risk program. If an employer is not willing to direct resources to focus on loss prevention and claim cost containment, a loss-sensitive program of self-insurance is probably not the workers' compensation tool of choice. If the reverse is true, self-insurance can be a cost-saving tool of choice for workers' compensation coverage.
Related Stories:
Wisconsin Insurance Board to vote on self-insurance adoption for state employees
Wisconsin insurance board mulls move to self-insurance