Self-interested physicians may drive up workers comp costs | Insurance Business America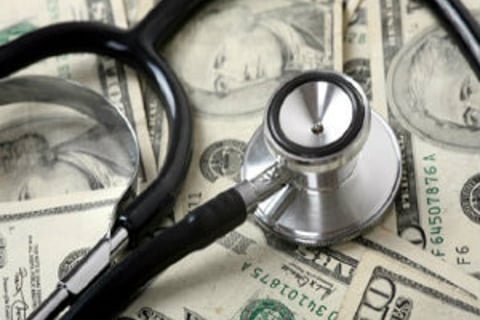 High markups on physician-dispensed drugs and the laws that allow them may be the reason workers comp costs are on the rise in some states, a series of reports from the Workers Compensation Research Institute reveals.
WCRI economist Dongchun Wang unveiled findings from studies on physician dispensing in Maryland and Pennsylvania—two states with laws friendly to the practice—and Georgia, where recent reforms curbed high markup prices on most prescription medications.
In Maryland and Pennsylvania, state policymakers have unsuccessfully attempted to limit physician dispensing. As such, physician dispensing accounts for more than 40% of filled prescriptions in Maryland and 23% in Pennsylvania.
That might be fine for workers comp policyholders if markups on physician-dispensed prescriptions weren't so high.
According to the WCRI research, prices for commonly-prescribed drugs were as much as 667% higher when filled by a physician rather than a pharmacy. That stands in stark contrast with the 41% of WCRI webinar participants who said any markup by physicians was unreasonable.
"The markups are just ridiculously high," Wang said. "I guess this is just how some physicians play the system."
Based on the WCRI's research in Georgia, legislation restricting physician dispensing has a strong limiting effect on the practice, as well as on prescription costs.
Effective April 2011, changes in Georgia's pharmacy fee schedule reduced prices for physician-dispensed prescriptions. Nearly year after the reform, physician markups decreased by as much as 75% for commonly dispensed drugs, bringing prices for physician-filled prescriptions nearly equal to pharmacy-filled descriptions.
Wang declined to comment on specific implications of the studies for producers and their clients, but did hint that recommending employees fill prescriptions through the pharmacy rather than a physician may lead to workers comp savings for commercial clients—a recommendation most employees would be willing to follow.
"How many people would rather suffer pain than go to the pharmacy to fill a prescription?" she said.
The recommendation is also doable. Wang said WCRI studies indicate the average distance from an employee's home to the nearest pharmacy is just 2.5 miles, and the average distance from the attending physician's office to the pharmacy less than one mile.