Should workers' comp cover mental and emotional distress? | Insurance Business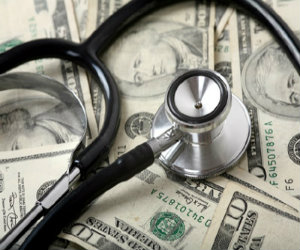 State lawmakers in Connecticut are pushing to expand the state's workers' compensation program to cover mental and emotional fallout among employees as a result of "extreme workplace violence."
S.B. 593 defines such qualifying incidents as witnessing the death or maiming of another person in the workplace, or its immediate aftermath. Under its stipulations, workers' compensation coverage would be available to any employee that a licensed psychologist or psychiatrist diagnoses as suffering from extreme distress.
Another, similar bill was also introduced in the Senate—S.B. 105, which would expand the legal definition of "personal injury" to include events in which a person suffers after seeing someone killed or maimed by another person while at work.
Supporters say the current law "does not reflect the reality" that mental trauma can have severe, lasting influences on employees.
"It is very possible to have severe, traumatic mental health issues that are not necessarily accompanied by a physical injury," said Senate President Martin Looney.
He added that the law "just seems to be unfair, just doesn't seem to recognize the reality of the significant disabilities that can occur."
While some groups, such as the Connecticut State Police Union, are in favor of the change, others fear the resulting cost increases would make workers' compensation unaffordable for Connecticut businesses.
The Association of Ambulance Providers, for example, testified that the industry already faces costs that are difficult to shoulder.
"Ambulance providers pay some of the highest workers' compensation rates due to the nature of the employment," said group president David Lowell. "This bill would cause an increasing hardship on all providers at a time when Medicaid and Medicare rates have been cut."
The two pieces of legislation would reverse a change in 1993 that specifically excluded emotional and mental trauma from the Workers' Compensation Act after fears surfaced that insurers would not be able to shoulder the costs.
Similar measures to expand coverage under the law have failed.
You may also be interested in:
"State moves to opt out of mandated workers' comp program"
"The $86.5bn problem employers' health plans don't address"
"Judge's ruling could dismantle state's workers' comp law"