The workplace behavior that's ramping up health, WC and EPL claims | Insurance Business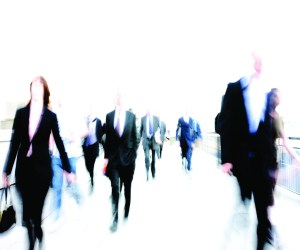 In an environment where insurance rates only seem to increase, cost-saving behaviors are paramount for employers. Independent agents and brokers are uniquely positioned to assist with value-added services that decrease both rates and claims, and helping an employer eliminate workplace bullying may bring down costs in health, disability, workers' compensation and employment practices liability.
Workplace mistreatment and office bullying is on the rise, according to
a new report from XpertHR
. A 2014 Workplace Bullying Institute (WBI) survey shows that nearly a third of Americans have suffered serious bullying at work, and other 21% have witnessed it.
That's an increase from 15% just a year before, and is costing US employers more than $4bn annually—including in a wide variety of insurance claims.
"One of the first ways employers will feel the repercussions of bullying is in increased workers comp claims and higher health rates due to greater use of sick days," said Beth Zoller, a former employment discrimination attorney and legal editor at XpertHR. "And although a number of states have proposed a workplace bullying law, none have passed. That means victims are forced to seek recourse through legal channels based on emotional distress, defamation, assault and battery. That really increases an employer's exposure."
Indeed, researchers at the National Institution of Occupational Safety and Health recently discovered that office bullying accounted for 5.5% of sickness and absenteeism in 2010. However, just 5.5% of employers told the WBI they had a workplace policy addressing bullying, and only 10% of employers acknowledged that bullying is an issue.
Carriers have not been quick to address the issue either, said Tim Davis, sales manager for the workers' comp wholesaler Insurance Shop.
"It wouldn't shock me if this was to become a more common underwriting question, though, especially in workplace environments where bullying could occur," Davis acknowledged. "I think the biggest challenge will be for agents to identify those industries in which bullying is a problem and provide insureds with education on the problem and what might be done to mitigate some of those issues."
XpertHR's research answers some of these questions. According to Zoller, workplace bullying is especially rampant in the higher education, nursing and healthcare industries, as well as in financial services "where things are more competitive." Athletics may also be another hotspot, given "the need to be tough," she said.
As to an agent's role?
"Employer response [to bullying] is obviously inadequate," Zoller said. "I think insurance agents can serve their clients by working with employers in creating a strong discrimination and harassment policy, and making sure all employees and supervisors receive training."
A workplace bullying policy should be backed by strong enforcement, which may include suspension, demotion, transfer of the bully and even termination. Agents should also ensure bullying is reported and claims processed as quickly as possible.
"If they are able to respond quickly, this will really decrease costs and be helpful to the insurance agent as well," she said.
You may also enjoy:
"Office bullying may be driving up workers comp costs"
"The trick to reducing clients' workers comp costs"
"Court block on class-action lawsuits may affect EPLI sales"