Top 10 workers' compensation insurance companies in the US | Insurance Business America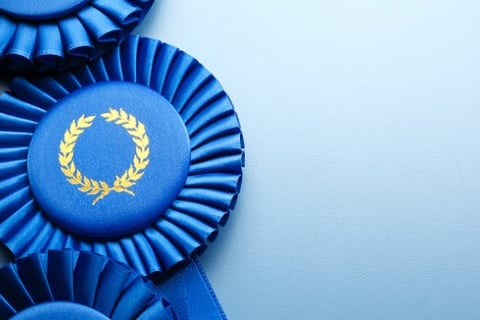 Improving employment conditions and equity markets have driven the workers' compensation insurance industry's performance in recent years. IBISWorld reported that the industry saw 2.1% annual growth from 2013 to 2018. Meanwhile, the National Association of Insurance Commissioners (NAIC) reported that the industry amassed $58 billion in direct written premiums in 2018. The cumulative market share of the 10 largest insurance groups stood at 45.2%.
Here are the top 10 workers' comp insurance providers, according to NAIC, ranked by countrywide premium and market share:
1. Travelers
Direct Written Premiums: $4.3 billion
Market Share: 7.4%
Travelers is a workers' compensation insurance industry leader in the US. The insurer helps companies reduce claim costs, make their work environment safe for employees, get injured workers appropriate care, improve claim outcomes, and helps employees return to work. It has a nationwide network and local expertise – as well as underwriting, claims, risk control, and premium teams – in every major state.
2. Hartford
Direct Written Premiums: $3.4 billion
Market Share: 5.9%
The Hartford is a property and casualty insurer that serves more than one million small businesses. Its workers' compensation insurance comes with a preferred medical provider network, prescription drug features, a needle stick reimbursement program, a nursed back to health program, and pay-as-you-go billing solutions.
3. Berkshire Hathaway
Direct Written Premiums: $2.8 billion
Market Share: 4.7%
Berkshire Hathaway is a multinational conglomerate holding company that owns more than 60 subsidiaries, including Berkshire Hathaway GUARD and Applied Underwriters. Both subsidiaries offer workers' compensation insurance. Applied Underwriters focuses on providing workers' comp insurance solutions for SMBs in the US, while Berkshire Hathaway GUARD offers other insurance products – including business owner's policy, commercial auto, commercial umbrella, disability, homeowners, personal umbrella, and professional liability.
4. Zurich Insurance
Direct Written Premiums: $2.7 billion
Market Share: 4.7%
Zurich Insurance Group is a multi-line insurer that offers property and casualty and life insurance products and services in 210+ countries and territories. Aside from workers' compensation/employers' liability insurance, it offers casualty solutions such as motor fleet insurance, personal accident and business travel insurance, product recall insurance, public and product liability insurance, and umbrella liability insurance.
5. AmTrust Financial Services
Direct Written Premiums: $2.6 billion
Market Share: 4.5%
AmTrust Financial Services is an insurer that provides insurance solutions for small businesses, with an emphasis on workers' compensation coverage. Although a small business insurance carrier, AmTrust also offers other commercial insurance solutions, including excess and surplus, international, title, and warranty coverage.
AmTrust's workers' comp coverage is well-suited for artisan contractors, beauty shops, buildings-operations by owners or contractors, doctors and dentists, hotels, machine shops-light metalworking, private schools, professional offices, restaurants, retail stores, and wholesale stores.
6. Chubb Ltd
Direct Written Premiums: $2.5 billion
Market Share: 4.3%
Chubb claims to be the largest commercial insurer in the US, as well as the largest publicly traded P&C insurance company in the world, with operations in 54 countries and territories. Chubb Ltd., its parent company, is listed on both the New York Stock Exchange and S&P 500 index. Chubb offers workers' compensation coverage for businesses of all sizes, plus excess coverage for companies that self-insure predictable losses but need coverage for catastrophic exposures.
7. Liberty Mutual
Direct Written Premiums: $2.5 billion
Market Share: 4.3%
Liberty Mutual is a global insurer with 800+ offices in 30 countries and economies around the world. The company has three business units: personal insurance lines, commercial insurance lines, and Liberty Mutual Investments. It was founded a year after the Massachusetts Legislature passed a law requiring employers to provide their employees with workers' compensation insurance.
Liberty Mutual's workers' comp coverage helps injured workers obtain medications for work-related injuries without out-of-pocket expenses, as well as to access quality, affordable treatment from its network of local medical providers.
Read next: The common insurance terms you need to learn
8. New York State Insurance Fund
Direct Written Premiums: $2.3 billion
Market Share: 3.9%
New York State Insurance Fund (NYSIF) is New York's largest workers' compensation carrier. As a self-supporting insurance carrier, NYSIF's role is to compete with other carriers to ensure a fair marketplace and be a guaranteed coverage source for employers who can't get coverage elsewhere.
It has two separate funds: the Workers' Compensation Fund, which insures employers against their employees' occupational injury and disease, and the Disability Benefits Fund, which insures against disabling off-the-job employee injury or sickness.
NYSIF offers quality insurance plans for all NY businesses, as well as claims case management and workplace safety programs at no extra cost.
9. AIG
Direct Written Premiums: $1.7 billion
Market Share: 2.9%
American International Group (AIG) is a global insurer that provides general property/casualty insurance, life insurance, and retirement and financial services through its respective business units. Its workers' compensation insurance comes with customized program structures and financing options and cost-effective alternatives for meeting collateral requirements.
10. Blue Cross Blue Shield of Michigan
Direct Written Premiums: $1.6 billion
Market Share: 2.7%
Blue Cross Blue Shield of Michigan (BCBSM) is a non-profit mutual insurance company and an independent licensee of the Blue Cross and Blue Shield Association. It's Michigan's largest health insurer, serving 4.5 million people in the state plus 1.6 million in other states. Its subsidiaries include Advantasure, AF Group, Blue care Network of Michigan, BCBSM Foundation, and LifeSecure Insurance Company.