Why a lack of guidance is causing confusion in workers' comp liability claims | Insurance Business America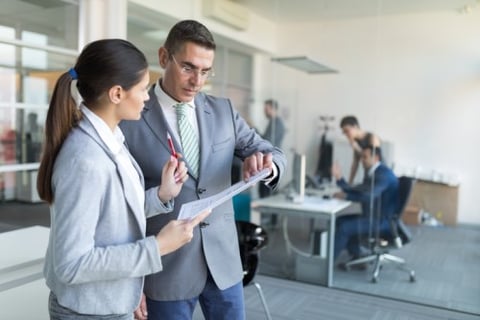 The Centers for Medicare and Medicaid Services' (CMS) current approach to workers' compensation liability claims is leading to consternation and confusion among many industry insiders, it has been suggested.
Unlike in workers' compensation practice, CMS has not issued any guidance regarding the use of Medicare Set-Asides (MSAs) in liability cases as a means of complying with the Medicare Secondary Payer (MSP), according to Robert L Sagrillo, chief compliance officer, NuQuest. The MSP law applies equally to workers' compensation and liability claims, yet CMS, and many in the claims industry, have incorrectly assumed that an MSA is necessary in workers' compensation claims, he suggests. Conversely, those in the liability area assume that nothing is required to consider Medicare's interests in liability settlements since CMS hasn't issued guidance.
"While I am not entirely convinced that CMS even understands how the MSP applies in liability claims, I do believe they understand that parties to liability settlements are not adequately considering Medicare's interests," he said. "Therefore, CMS has long considered what guidance it should give to the industry. Recently, the Office of Management and Budget issued proposed rulemaking to address Medicare Secondary Payer obligations in the context of automobile and liability insurance, no-fault insurance and workers' compensation recovery."
The lack of guidance from the CMS has led to confusion, speculation, and non-compliance with the MSP, Sagrillo explains. Many liability stakeholders believe they have no obligation to comply with the MSP in the context of future medical expenses that may have been included in a settlement. Consequently, liability settlements typically do not delineate what portion of a settlement is for future medical expenses related to the underlying claim.
"Absent an allocation of settlement funds in a manner that specifies the future medical component, it is possible that CMS may assume that the entire settlement was paid for future, Medicare-covered medical expenses," said Sagrillo. "CMS could then deny Medicare coverage for a plaintiff until the settlement proceeds are exhausted. Alternatively, CMS may make Medicare payments on a plaintiff's behalf and later assert conditional payments against the plaintiff, plaintiff's counsel, or even the former defendant."
Under the current set of circumstances, plaintiffs risk losing their Medicare benefits for related injuries and defendants/carriers risk future conditional payment exposure, he believes. If the CMS were to determine that a settlement included future Medicare-covered medical expenses, it is conceivable that CMS would deny Medicare coverage for a plaintiff until they are able to demonstrate that all settlement funds were properly exhausted on Medicare-covered medical expenses.
"First and foremost, a determination that the entire settlement is for future, Medicare-covered medical expenses is irrational and not reasonable in most liability settlements. Most liability settlements include several different claims for damages, each of which is released for a proportionate amount of the consideration paid," said Sagrillo.
"A secondary issue would arise if CMS were to pay for these injury-related Medicare covered expenses. Medicare benefits are rarely denied and instead Medicare makes conditional payments for which they seek repayment from the parties to a settlement. For a plaintiff, a conditional payment may result in an offset of Social Security benefits or an attachment of a tax return. For defendants, a conditional payment may result in attachment of assets, liens or legal action."
Sagrillio believes, that regardless of what the CMS does next, liability stakeholders should be aware of their legal obligations under the MSP and should take steps to address these obligations when settling claims
Plaintiffs need to know that their Medicare benefits may be adversely impacted and should insist that an MSA or allocation is included in their settlement when they are being compensated for future medical expenses.
"Defendants should develop an MSP compliance plan that provides for a review of each plaintiff's Medicare status," Sagrillo said. "If the plaintiff is being compensated for future medical and is a Medicare beneficiary or is reasonably expected to become a Medicare beneficiary during the time in which these future medicals would be paid, an MSA or allocation should be part of the settlement."