Why traditional ways of settling workers' comp claims aren't working | Insurance Business America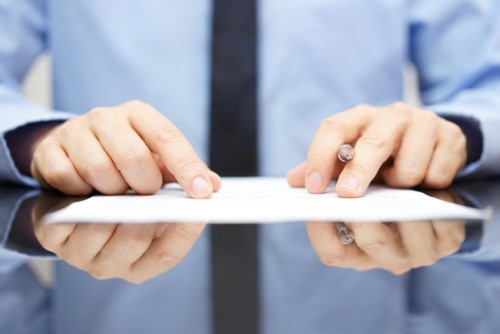 When an employer, third party administrator and carrier are trying to settle a workers' compensation claim, they can come up against a long process that involves heaps of documents and a back-and-forth with the Centers for Medicare & Medicaid Services (CMS) that can delay settlement further, among other challenges they can face using a traditional Medicare Secondary Payer (MSP) product.
"It's very time-consuming, gathering all the documentation that's necessary to submit to Medicare for review and approval – that is making sure we have all of the updated current medical records, current pharmacy ledgers, payment histories, settlement terms. It's an arduous process to comply with CMS requirements and it adds delay to the settlement process," said Robert Sagrillo, president and chief legal officer of NuQuest, a multidisciplinary MSP compliance organization. "Typically, Medicare comes back with development requests asking for additional information, again delaying the process."
Complicating the claims journey is that, post-settlement, claimants are often left to their own devices for how to use the funds they end up receiving, since little guidance is provided by Medicare and other parties. Costs can also be prohibitively expensive – when a party prepares a Medicare Set-Aside (MSA) allocation according to CMS guidelines, the figure that Medicare comes back with is frequently beyond what is reasonable, according to Sagrillo.
"It's something that's over-reaching, in my opinion, by Medicare," he told Insurance Business. "The result of that is the settlement becomes too expensive for the defendant or the carrier, and therefore settlement is not consummated."
NuQuest approaches workers' compensation claims differently. The company boasts a medical team and has the support of former claims professionals who are bringing their expertise to the table as well as a group of attorneys that provide the legal background.
A few years ago, NuQuest released NuShield, the first certified MSA product on the market, based on close to two decades of experience working with customers on other ways to tackle MSP compliance. NuShield is a non-submitted product, meaning that it's not submitted to Medicare for review and approval. Instead, the NuQuest team projects future Medicare medical needs using evidence-based medicine, standards of care and treatment regimes for claimants, and, in doing so, has crafted an approach that projects those needs more accurately without availing itself of the CMS review process.
With NuShield, the process of settling claims is faster and less burdensome, especially since there's more leeway in the number of documents required by Medicare.
"As long as we can get a fair picture of what the claimant's injury is and how they've been treating it, we don't necessarily need the extent of information CMS requires as part of their submission process," said Sagrillo, adding that because NuQuest doesn't have to comply with CMS development requests to gather more information, there's less delay in claimants getting their money and administering their claim.
As well as offering defense and indemnification for all parties involved in a settlement, the NuShield MSA also has administration tools that give claimants support when determining how to distribute funds. Traditionally, claimants would be paying for those services at a retail rate and funds would be prematurely exhausted. In contrast, NuShield's tools give claimants access to these services and pays providers at a rate that is more in line with how they were originally funded.
"We're there to help them to understand how their funds are to be used, and to help them figure out how to account for those funds and access discount programs, and ultimately preserve the funds year over year," said Sagrillo.