Agency planning: The long and short of it | Insurance Business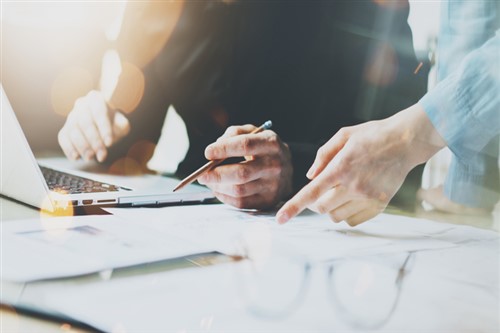 The following is an opinion piece written by Doug Mohr, vice president, solution consulting, Vertafore and Steve Aronson, president and CEO, Aronson Insurance. The views expressed within the article are not necessarily reflective of those of Insurance Business.
Attention insurance agencies: it's officially time to blow the dust off your proverbial strategic plan. According to McKinsey, the average insurance agent is 59 years old, only a few years away from the average retirement age of 65. Not only is the "Silver Tsunami" ready to crest, but the advent of technology-driven insurtechs, coupled with changing carrier and customer needs, has the insurance industry poised for a significant overhaul.
While change can be intimidating to embrace, agencies shouldn't fear this new landscape. Instead, they should be excited about the opportunity. Agency owners must focus on a mindset of continuous improvement – avoiding complacency and moving beyond the status quo – to determine how best to move their business forward. The insurance channel isn't going away, and those who can adapt will thrive. Savvy agency owners can also take advantage of these new opportunities and develop a strategic plan that supports success both in the short and long-term.
Use data to create a plan rooted in fact
Sometimes writing the first word of a strategic plan can be the most challenging part. When in need of direction, a good rule of thumb is to start with data. Historical data, in particular, can not only shine light on past risk assessments and policy premiums, but can be used to inform prescriptive and predictive analytics around future planning.
Beyond evaluating the agency's current book of business, data can also provide strategic, well-informed recommendations around expansion to new industries. For agencies looking to incorporate niche or specialty lines into their long-term plans, data can provide visibility into anticipated pros and cons and the types of expansion that make the most sense.
Leverage technology to support customer success
Contrary to popular belief, technological advances shouldn't be a hindrance to an agency's success. Instead, new technology might just be the key to the insurance agency remaining a "people" business. Insurance is inherently about relationships, and technology can and should enable these relationships – remember High-Tech High-Touch? While one third of insurtech startups are focused on disrupting and displacing traditional distribution channels, agencies of today can use technology to strengthen their current value proposition and successfully compete with newer startups.
Today's insurance customers expect an ease when it comes to doing business, and this improved user experience is often driven by technology. Not only can new tools support the automation of mundane tasks and open up agents' schedules to focus on building relationships, technology can support these relationships directly by enhancing communications and claims processing via mobile.
By incorporating cutting edge tools and strategies into an agency plan, insurance agencies can not only keep their current clients happy but cast a wider net into new and unchartered territory.
Ensure your plan targets your other key stakeholders: employees
While it's easy to hone in on how to deliver customer and business success, an agency's strategic plan must also look inward. Traditional industries, like insurance, that have typically attracted older generations will be overwhelmingly affected by the impending exodus of retiring baby boomers. Agencies must plan for how to not just fill this gap, but successfully compete in an increasingly tight recruitment market for millennials.
Other industries may find the challenge daunting, but insurance is already doing a lot of things right. According to a recent survey, millennials cited many benefits to a career in insurance, with career growth opportunities (63%), rate of compensation (55%) and work-life balance (50%) topping the list.
While the industry is delivering on millennial needs for current employees, agencies are also tasked with how to attract new millennial hires. On top of personal referrals and word of mouth, 20% of workers aged 19-35 answer job postings via websites like Indeed, Monster and Glassdoor. Agencies must embrace an online presence to meet potential millennial employees where they are most active, and continue to incorporate technology, prioritize professional development, and establish a culture with work-life balance to appeal to current employees. "Same-old, same-old" no longer works.
Today's insurance landscape is changing, yes, but these changes are positive for agencies willing to adapt. By jumpstarting a strategic plan with data and incorporating technology to satisfy customers and employees alike, agencies will not just operate alongside new insurtechs - they will differentiate and succeed.