Diversity as a business "core value" helping to deliver results | Insurance Business America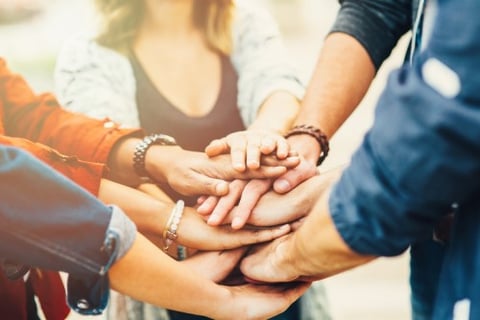 The following is an opinion article written by Paula Downey, chief executive of CSAA Insurance Group. Downey is among the 250 chief executives in CEO Action for Diversity & Inclusion, in which the CEOs pledge to commit themselves – and the organizations they lead – to advance diversity and inclusion in the workplace.
…
As someone who grew up with seven siblings, I was always around others who felt free to share their unique perspectives, and, at an early age, I learned to value different opinions. This experience helped shape my professional career and leadership style, as I prefer to work with people who offer perspectives and experiences that are different from mine. It's also part of the reason I lead a company that, at its core, is committed to diversity and inclusion.
CSAA Insurance Group provides insurance to AAA members in 23 states and the District of Columbia. This means we serve a very diverse customer base, and value diversity and inclusiveness because we want employees to feel comfortable sharing different perspectives, and be open to hearing unique customer needs and insights.
Celebrate excellence in insurance. Nominate a worthy colleague for the Insurance Business Awards!
We have an active diversity and inclusion program, which includes dedicated unconscious bias and diversity training. We also hold a biennial diversity summit, and host regional diversity councils and employee resource groups, which are groups of employees who share ethnic, cultural, social or geographic affinities. These promote an inclusive workplace environment that supports employee engagement at all levels.
As CEO, I chair our executive diversity council, and "we are diverse and inclusive" is one of our core values. We value rich diversity of backgrounds, perspectives and styles because we believe that it's more than just the right thing to do; diversity helps drive business results.
For companies interested in developing similar programs, here are some things that have worked for us.
Getting Started
We embedded diversity and inclusion in our company's core values, ensuring that they inform and guide everything we do. Establishing a clear understanding of the desired business outcomes and being willing to have uncomfortable conversations were essential to our successful commitment to diversity and inclusion.
Driving Results
We believe in using data for business insights, and that holds true for diversity and inclusion, too. Research has proven that diversity drives engagement, innovation and profitability. The workforce and marketplace reflect an increasingly diverse population, and companies that recognize and embrace this reality are better positioned for success. According to a Towers Watson survey, inclusive programs better engage employees, making them feel more satisfied, more productive, and more likely to stay with an organization. In addition, research from Deloitte has found that organizations with greater racial and gender diversity delivered more customers, stronger revenues and increased market share. A Forbes Insights survey further revealed that the majority of senior executives strongly agree that diversity helps drive innovation.
Measuring Success
As with any business initiative, we measure results to ensure that what we're doing is delivering on expectations. At CSAA Insurance Group, we use a scorecard to measure our success and effectiveness at providing an inclusive work environment. We also monitor our supplier diversity program, and track community and volunteer events hosted by our diversity and inclusion teams. For us, the key is having a shared understanding of goals and measuring results.
As a business leader, I firmly believe that building a diverse and inclusive workforce makes us a stronger company and is critical to maintaining a competitive marketplace advantage. We applaud the increasing number of forward-thinking companies that have pledged to support diversity and inclusion, and will join us in serving our diverse communities.
…
The preceding was an opinion article written by Paula Downey, chief executive of CSAA Insurance Group. The views expressed within the article are not necessarily reflective of those of Insurance Business.
Related stories:
Five cash-management questions to ask yourself today
Embracing the shift toward collective leadership