Executive experts | Insurance Business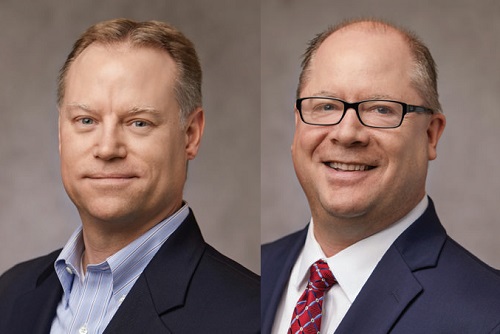 Risk Strategies' Iyan Alfredson and John Morahan explain the intricate exposures directors and officers face in an era marked by #MeToo, regulatory risks and other challenges
IBA: How have movements such as #MeToo impacted executive liability?
Iyan Alfredson: It has been an important development in the D&O and employment practices liability market. Ever since the New York Times ran the report with allegations against Harvey Weinstein, it has been a constant topic of discussion in the industry, particularly during renewal meetings. It's prompting underwriters to ask not just the typical employment practices questions, such as "What type of policies and procedures do you have around mitigating sexual harassment claims?", but also "What are you doing at the board level to manage against these actions happening?"
John Morahan: We are also seeing that the volume of claims filings at the EEOC have increased over the past year. Underwriters are reporting that companies they insure are going beyond sexual harassment training, getting down into the weeds and talking about sensitivity training with employees and management. We're also seeing underwriters increasingly interested in whether a company has binding arbitration agreements with their employees, as these lower the risk of employees suing that company.
IA: That's a really important point. I think because of the #MeToo movement, we are seeing states pass legislation. New York is probably at the forefront; it just passed a law forbidding arbitration of claims for sexual harassment because that's a way for companies to lower their exposure.
IBA: What are the primary risks and exposures for executives today?
JM: We still think there is regulation exposure for financial institutions and their executives. From a D&O perspective, underwriters are regularly asking, "Has the SEC been in for a presence exam?" or "Has the SEC examined the books?", because that may indicate potential for the SEC to bring forward a formal investigation. In some cases, if a client is going through an SEC exam, insurance companies refuse to write the risk unless they can review the exam results. People might think President Trump is rolling back all regulations, but they're still in force and remain a major exposure for financial institutions and their management teams.
IBA: Are there any areas where you find executives are often underinsured?
JM: Something that's underestimated and a huge issue is the process for handling a big claim or big litigation. Companies need to know who their law firm will be and the legal rates the insurance company will apply in the event of a lawsuit. Insurance companies want to keep costs down, and they won't want to pay $1,400 for a top lawyer; they will want to pay $800. If a company has a $5 million defense expense and a litigation turns into a $15 million problem, then that's a lot of money coming out of the company.
We typically negotiate coverage with preapproved defense counsel selection and also negotiate the legal rates for the lead attorney, the associate and the paralegal into policies. You can negotiate a great policy that covers everything, but the bottom line is that people buy these policies for the defense. When you are a board director and your personal assets are at stake, you don't want to hear that the law firm is arguing about rates and what rates an insurance company will reimburse you for, so it is a big issue.
IA: Another thing we focus on is balancing the D&O insurance so there is a dedicated limit for personal assets, which is called Side A D&O insurance. It's a special kind of insurance that is only for board directors; there is no entity coverage, and it is payable in the event a company doesn't indemnify a director.
If you sit on a board, you have a lot of exposure and should protect your personal assets in the event of shareholder lawsuits or M&A claims. If you only have a $5 million D&O policy, the entity can eat the whole limit. So we often structure a Side A policy just for the personal assets of the directors and officers.
IBA: How do you stay abreast of trends and risks in executive liability?
IA: That is really important because financial lines change from year to year. It is an industry where you have to keep on top of litigation trends, lawsuits and Supreme Court decisions. We also constantly stay on top of what's happening with our trading partners and our insurance companies. You always have to be curious, and you always have to be learning because that's how you stay on the cutting edge.