My earn-out is over … now what? | Insurance Business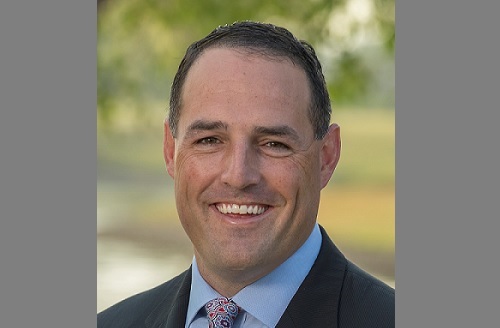 By Jim King, CPA, CFP®
The landscape for agency mergers and acquisitions continues to be robust for owners looking to sell. A record number of deals were completed in 2017, and this year hasn't shown signs of letting up as large agencies and brokers continue to buy up smaller firms. Rising values make selling an attractive prospect, but owners should also consider what happens after the thrill of the deal is gone.
Ironically, it's not financial issues that come up the most when I talk to agency owners who have cashed out. Rather, it's quality-of-life concerns. These former owners are financially set for life, but they have questions about what's next. Should they continue working, start another business or retire? They spent their career building an agency that is now owned by someone else. That's a large void to fill.
Sellers typically receive 75%–90% of their deal in cash and the remainder through an earn-out. The earn-out agreement usually calls for the seller to continue working for the new owner for three years and may provide incentives for working longer. Earn-outs ensure a smoother transition and provide some stability for the agency.
But sellers often have a hard time adjusting to the new owner, who may force changes and cut staff. Entrepreneurs at heart, these former owners now find themselves chafing in a rigid corporate environment. For the first time in years, they're not in control. It's a big change, and not one they like. Most have no desire to extend their earn-out period any longer than they have to, yet some still want to sell or be involved in the business.
So what to do? Here's some friendly advice if you're approaching the end of your earn-out:
Retire to something, not from something. Many sellers struggle with "meaning-of-life" questions. They realize they no longer need to make money, but they want to stay active, give back and lead fulfilling lives. So I always ask, "What motivates you? What are your passions?" Maybe you still love to sell. Or maybe you've lost interest in the business and are ready for a change. Examine your values and figure out what's important to you. You may want to start or invest in a new business venture. Or you may find satisfaction in volunteering. Find something that excites you, then go after it.
Bring the skills that built your agency to your new endeavor. There's a reason you were successful. After all, you built an agency, and that's no small feat. You're way ahead of the curve when it comes to starting something new. You know how to run a business. You've taken risks. You are incredibly plugged in to your community. Leverage your connections, experience and skills.
Spend more time with family and friends. Get reacquainted with friends, and recommit to your spouse and family. Be generous with your time. Find something that you like to do with others. Focus on your relationships.
All things in moderation. You may have received a sizable payout for your agency. Don't spend it frivolously. Make it last the rest of your life, and still leave some for your children.
Give back to your community, church or charity. You'll be amazed at how fulfilling volunteer work can be once you've found your passion. I've always liked this saying: "We make a living by what we get. We make a life by what we give." Those are good words to live by.
Above all, enjoy the ride. You've earned it!
Jim King, CPA, CFP, is an owner and wealth manager at Balasa Dinverno Foltz LLC, a wealth management firm in Chicago with over $3 billion under management. He leads the firm's commercial insurance professionals practice group and is an expert on helping agents maximize their earnings and save for the future. He can be reached at jking@BDFLLC.com.
Important disclosure: Investments involve risk and past performance may not be indicative of future results. Balasa Dinverno Foltz LLC (BDF) investment recommendations may not be profitable, suitable or equal historical performance. The information herein is provided solely to educate on a variety of topics, including wealth planning, tax considerations, insurance, estate, gift and philanthropic planning. BDF's disclosure brochure is available at BDFLLC.com.