Navigating the talent crisis | Insurance Business America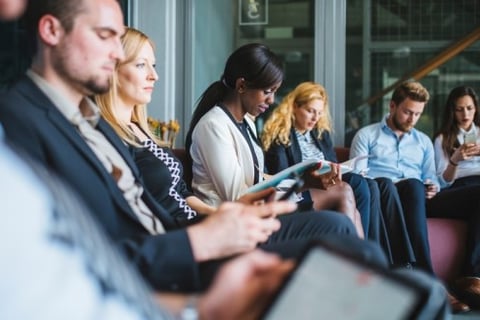 This could be the year when insurance faces a workforce crisis. According to the Bureau of Labor Statistics [BLS], there could be more than 200,000 open positions in the insurance industry that will go unfilled in 2018 due to the fact that 25% of the current workforce is expected to retire this year.
That problem is only expected to grow. According to the Griffith Insurance Education Foundation, today's average insurance professional is 45 years old. Over the next 15 years, BLS estimates that nearly half of the current insurance industry workforce will retire.
The issue is compounded by the competition to attract millennials – a generation that has shown little interest in the insurance industry. According to a study by The Hartford, only 4% of millennials are interested in an insurance career.
As veteran insurance professionals leave, there's a good chance that few candidates will be there to replace them. What that means for your brokerage: lost opportunity and possibly lower customer retention. The exodus of veteran insurance professionals, particularly from your business, could vastly impact your competitive advantage. A number of studies link customer satisfaction to employee retention and engagement – just another reminder to brokers that it's not just any employee, but the right employee, who can boost business success.
The good news is that the veteran knowledge is sticking around. The Department of Labor predicts that by 2020, the number of workers over age 55 will have nearly doubled since 2000, and this cohort will make up 25% of the US labor market. But tapping into that talent will mean looking beyond the traditional business model. Depending on your location, the talent pool might not be as full as you need to find the right fit. The remote workforce, however, offers a wealth of experience regardless of geographic location. Many skilled older workers are choosing to transition into retirement or supplement their retirement income by working from home.
A few of the benefits older workers bring to the table include:
Better productivity: Working remotely does not mean working more slowly. A study conducted by Stanford University and Chinese travel website Ctrip revealed that remote workers were 13% more productive than their in-house counterparts. They also worked 9.5% longer on average than officebased employees.
Larger talent pool: Just because there isn't a local claim specialist who has expertise in your specialty doesn't mean there isn't one three states away.
Reliability: A 2014 study by the Society for Human Resource Management highlighted some of the advantages of hiring older workers, including experience, maturity and professionalism, and a strong work ethic.
Mentoring potential: Your veteran remote worker can train and mentor your employees, share networking contacts, teach on-the-job skills, and help your employees improve productivity.
Faster onboarding: A skilled worker requires less training and has a deeper understanding of the business, operations and nuances that make a brokerage successful. And older workers are often as tech-savvy as their younger colleagues, further smoothing their transition to a new brokerage.
Better work ethic: A report from the Sloan Center on Aging & Work at Boston College indicated that people working past retirement age are more engaged and satisfied with their jobs. The report also found that older workers ranked "job challenge and learning" as a top source of job satisfaction.
Lower cost: Remote workers require no overhead. They come with their own equipment and office space. Also, many older workers aren't looking for full-time salary and benefits packages – they want their second career on their own terms, and that often includes more work-life balance and flexible working conditions.
Solving the looming talent gap and keeping experience on the job is possible, but it will mean thinking outside the traditional business model. By engaging older workers in a remote setting, brokers can tap into a workforce teeming with talent and knowledge, and access skills that can help boost productivity and competitive advantage. They could become the secret weapon for your brokerage's success.

Sharon Emek is the founder and CEO of Work At Home Vintage Experts [WAHVE], which matches retiring insurance professionals to insurance firms to address their staffing needs.