Step up your data strategy | Insurance Business America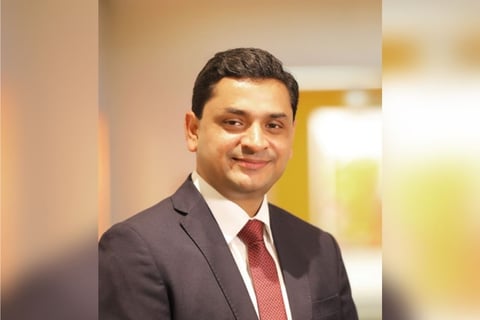 Insurance companies are facing the double whammy of lower premiums and higher claims due to ongoing market upheavals. This makes data-led transformation more crucial than ever to drive enhanced digital experiences and reduce costs.
The global insurance analytics market is expected to grow to $20.6 billion by 2026. However, the Swiss Re Institute points out that due to the low quality of data, less than 10% of organizations have scaled their machine learning (ML) and artificial intelligence (AI) pilots – a requisite for data-driven transformation.
Every crucial insurance process relies on clean, high-quality and real-time data. Isolated data science programs fail because of inadequate data quality and governance. Data modernization, in my view, requires a three-pronged strategy: adopting a center of excellence (CoE) model for value delivery, setting up an augmented data governance function and leveraging the power of intelligent cloud.
The CoE is the fulcrum for organizing analytics talent, embedding analytics within the enterprise's DNA, operationalizing analytics, introducing self-service analytics, and ultimately reducing cost and time per insight. The CoE should:
create a central data and information vocabulary
facilitate agile and efficient ways of working
enable co-development with business-IT collaboration
The CoE can develop time-bound analytics development roadmaps for master data management, data governance and ML deployment. This enables insurance companies to build analytical applications swiftly and implement ML-led solutions.
The value delivery team can then adopt a test-and-learn approach to ensure optimal return on investment. It is advisable to start with a proof of concept phase and then move to subsequent stages in an agile fashion.
While the CoE approach lays the groundwork for enabling data governance, building an augmented governance function hinges on data governance structures and policies; consistent data definitions; clarity of data ownership; standards for collecting, storing and using data; and data security guidelines.
These should be mapped using a well- defined governance model with a focus on information maturity and data quality. A governance model might be business-unit- or function-based, where the ownership and management of data assets is based on value chain processes (such as claims) or business units (sales and marketing). The model could also be based regionally or on the subject of the data itself.
Regardless of the approach taken, the role of the data governance team and data stewards remains unchanged.
When enterprises move data to the cloud, they also modernize their data platforms. In addition, the cloud can help drive digital innovations and enhance the customer experience. Cloud adoption is central to the new, data-driven insurance enterprise. It can enable companies to become more agile, resilient and adaptive.
Intelligent cloud and AI offer opportunities for insurance companies to accelerate their data analytics journey. Breakthroughs are happening in four areas for cloud-led, out-of-the-box integrations that are enabling AI and ML innovations using open-source technologies. These include algorithmic and engineering modules such as text recognition, natural language processing and speech recognition; algorithmic services such as ML studios, chatbots and deep learning; pre-trained models such as video-object and face recognition; and AI infrastructure such as back-end management information (MI) training infrastructure and embedded MI computing.
COVID-19 has altered the business landscape for good. To remain competitive, insurers should act now and initiate data modernization and accelerate their transformation programs.
Akhilesh Ayer is the head of research & analytics (R&A) at business process management firm WNS. He is responsible for running WNS' R&A business while enabling the analytics agenda in client organizations.