The benefits of output policies | Insurance Business America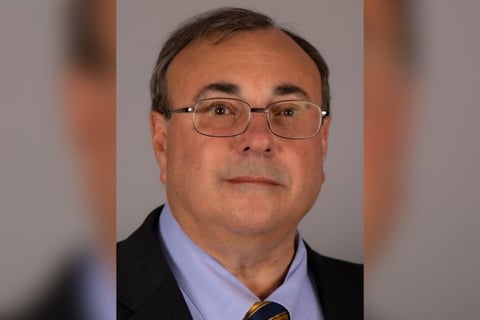 Amid the worsening effects of climate change, insurers should consider a more flexible commercial insurance option, writes Gary Koslov.
It's a testament to how severely disruptive 2020's natural catastrophes were that it took the worst pandemic of the last 100 years to displace them as the year's major crisis. Consider just a few of the lowlights: California experienced five of the worst wildfires in its history, including its first 'gigafire,' while Oregon, Colorado and Washington experienced their largest wildfires ever. The Atlantic hurricane season notched more named storms than at any other time in recorded history. And an August derecho ravaged nearly 700 miles between Nebraska and Indiana, the worst such storm in decades.
Verisk PCS recorded the most catastrophes in its history in 2020 and the most catastrophes exceeding $1 billion in losses. According to AIR (a Verisk business), insured losses in North America hit nearly $62 billion in 2020.
While natural catastrophes are inevitable, most experts agree that their rising frequency and severity is at least partly, if not substantially, attributable to a changing climate. Many climate scientists believe the disasters of 2020 are merely a prelude of what's to come as the Earth's atmosphere swells with levels of carbon dioxide last seen 16 million years ago – enough to drive global temperatures as much as 8 degrees warmer and melt enough ice to raise sea levels a staggering 130 feet. We may well look back on the devastating hurricanes, wildfires and floods of 2020 not as the worst of times, but as the best of times.
As climate-fueled perils appear to be accelerating, many commercial property insurers might want additional flexibility when setting rates on risks exposed to these perils. They should consider giving commercial output policies a fresh look, as they offer enhanced flexibility in the face of climate-driven losses.
One of the central virtues of an output-style policy in an era of accelerating climate catastrophe is the use of deficiency point rating to help price commercial property risks. This rating method takes a base loss cost and allows underwriters to add or delete deficiency points based on their subjective judgment of the exposures. These deficiency points are typically within a defined range for various defined characteristics of the policy, such as 'climatical hazards.'
Unlike the approaches commonly used in many conventionally rated commercial property policies, the deficiency point system provides underwriters with wider latitude to account for the unique risk exposures of middle-market and larger properties in the crosshairs of ever more destructive storms, fires, floods and other natural perils. As a result, insurers have more flexibility to accurately align the premiums they're charging to the risks they're underwriting.
In general, commercial output-style policies typically offer a combination of coverages to address a wider range of exposures, including property, crime, business income, equipment breakdown and inland marine. A typical output-style policy might also require fewer forms and endorsements than a conventional commercial property policy, potentially saving resources for insurers.
In addition, the optional coverages and endorsements on output policies often carry significantly higher sublimits than you might find on a conventional commercial property policy. This can help insurers market to customers who might not receive adequate limits in standard commercial policies at an acceptable cost. The ability to combine many coverage types within a single policy, along with the potential for higher sublimits, can make an output-style policy very marketable at a time when insurance customers might be seeking alternatives.
While it's still early, 2021 appears to be off to as disruptive a start as 2020, with just one winter storm, Uri, estimated to deliver more than $10 billion in insured losses, according to AIR – to say nothing of its significant human toll. As businesses adjust to the reality of more destructive catastrophe events, commercial property insurers would do well to reassess every risk transfer and mitigation option they can offer their clients. They might find that an output-style policy is well suited to these challenging times.