The shifting landscape | Insurance Business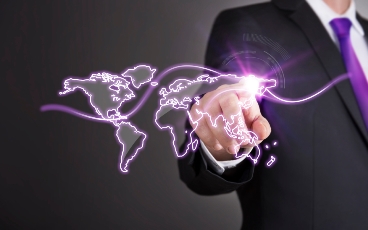 WITH THE global business landscape in a state of flux, the warning has been issued time and again that insurance brokers are under threat from myriad challenges, both internal and external. From aggressive consolidation trends to the digital revolution and insurers edging toward direct offerings, there are certainly obstacles in the road ahead. But for some, those challenges are nothing more than veiled opportunities that could herald the rise of a new era for brokers.
The explosive growth of technology has undoubtedly been one of the most talkedabout potential threats to the intermediated channel. Digital transformation itself has been inescapable across almost all industries but has presented a specific set of challenges for insurance. While technology has had a positive impact in areas such as productivity, efficiency and analytics, it has also brought with it a stream of new entrants to the industry many of which are focusing on direct models of business. Major insurers, too, have been emboldened by new digital platforms that allow them to cut out the middleman and communicate directly with consumers, a trend that is not music to brokers' ears.
But while the plates may be shifting beneath them, brokers continue to provide an invaluable service, according to José Manuel Fonseca, CEO of global firm Brokerslink. "Brokers have a great asset, which is the knowledge of the client and the relationship with the client, and that is critical," he says. "If brokers can integrate technology technology and form some partnerships with new entrants, I think there is a lot to do, and I see this as a huge opportunity."
The accusation often thrown at insurance – that's it been too slow to adapt to the fast pace of digital change – is an unfair one, Fonseca adds. "We are not the fastest industry to change," he admits, "but I think there is some explanation for that. Insurance is very much related to nature, to 'acts of God.' You cannot predict or always understand that. I think insurance is much more complex than, say, banking. We deal with nature; we deal with people; we deal with lots of different lines of business."
The fast-changing world has not just created new technologies, but new risks, too, many of which are opening up new markets for brokers. The cyber market, for example, was nonexistent 15 years ago but is seeing huge growth globally as cyberattacks on businesses increase in frequency and impact.
"That's one of the beauties of insurance – we are always adapting to new risks and to the new behaviors of society," Fonseca says. "From natural disasters to terrorism to cyber, they are all becoming more and more important and require a lot of consulting. Brokers have an important role there."
Lloyd's cyber broker David M. Dickson, head of technology, cyber and media at Safeonline, says it's no secret that a number of insurers and MGAs are now going direct to clients, but he adds that in those emerging and niche lines, where "coverage and appetite continuously change and evolve," brokers are continuing to add irreplaceable value.
"While [going direct] might herald some benefits in pricing for the insured, when it comes to specialist or technical lines of business, such as technology E&O, cyber, media and intellectual property, I am confident about the role of the London broker and the value we continue to add," he says. "As an industry, insurance is ripe for disruption, and with an increasing number of ways in which insurance products are distributed, clients are undoubtedly benefiting from more options to access the market and coverage. Brokers need to establish a niche and their own distribution platforms to avoid missing out on these opportunities." Ultimately, they are left with two options, he adds: accept and adapt, or deny and die.
Given all that change, is the environment for brokers today more challenging than it was 20 years ago? "I wouldn't say so – we are still growing; we are still relevant," Fonseca says, pointing to the continued interest in the industry from the equity world as evidence that there is still more growth to come. In fact, the need for knowledge, consulting and advice is even more important today as the world faces up to some increasingly complex risks. "I would not dramatize," Fonseca says, "but I think [these are] very challenging times."