The value of going virtual | Insurance Business America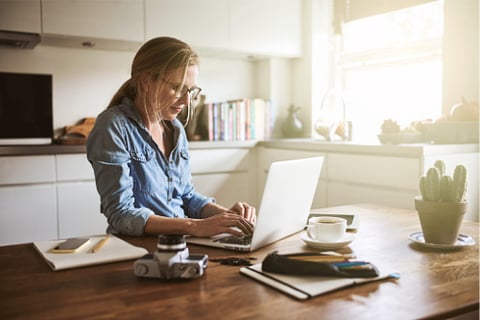 P&C insurers are beginning to integrate drones and other means of virtual claims handling as part of their routine property inspections. But in litigation, virtual claims handling is unfairly getting a bad rap from plaintiffs' attorneys who try to pass it off as solely a cost-cutting measure by insurers.
In actuality, virtual claims handling works to the benefit of both the insured and insurer because it allows an insurer to handle a claim immediately without compromising accuracy. Previously, the typical property inspection for a claim followed this general procedure: the insured reports the claim, the inspection is scheduled and the adjuster physically travels to the loss location and performs an in-person inspection of the property, which includes photographing the damaged areas. For a wind or hail claim, this usually requires the adjuster to get on the roof of the property to inspect the damage.
While every insurer strives to schedule an inspection promptly after a claim is reported, the ability to schedule inspections depends on having adjusters in the area available to perform the inspection, as well as conditions safe enough for the adjuster to do the job. When a catastrophe hits, finding an available adjuster can be extremely difficult, given the influx of claims filed.
With virtual claims handling, rather than waiting for adjuster availability for an in-person inspection, a drone can be sent to a property and controlled remotely to capture images of the damage. These images are then reviewed by a licensed adjuster. This is especially helpful when the property is not easily accessible immediately following a catastrophe because the city is shut down or the property is unsafe or literally under water. Hurricane Harvey in 2017 is a perfect example of when virtual claims handling proved to be a valuable resource to bring immediate resolutions to many claims filed simultaneously under unsafe conditions.
Moreover, the recent COVID-19 pandemic has shown how important it is for companies and people to be able to rely on technology to operate remotely. Major metropolitan areas have issued shelter-in-place policies to minimize in-person contact. Even though such policies are gradually lifting, cities across the country are still practicing social distancing. Under such circumstances, insureds might not want adjusters to come to their property to perform an inspection. An insurer that has virtual claims handling capabilities can use drones to capture images without any in-person contact. Having this flexibility allows claims to be handled promptly, even under the most unusual circumstances.
In the context of litigation, plaintiffs' attorneys might argue that drone images are not fully capable of capturing damages present at a property, but the accuracy of such images has already been established. A virtual imagery system known as Eagleview has long been the industry standard for measuring properties among both contractors and insurers. Eagleview takes aerial, high-resolution images of properties that are so comprehensive they can be used to measure the pitch of a roof and determine its size. Similarly, aerial images taken by Google are detailed enough to reflect the history of repairs to a property and its general condition. In addition, in virtual claims handling, the images are taken in much closer proximity than aerial images. The details of any existing damages are clearly visible.
With every new technology, there are always some hiccups, and some people are hesitant of change. For example, Rhode Island requires insurers to use licensed adjusters to physically inspect damages for claims over $2,500, and both Oregon and Vermont have issued directives to auto insurers to avoid over-reliance on virtual adjusting. But, through experience and counsel, insurers will perfect the use of virtual claims handling. Virtual claims handling should be an accepted means for handling property inspections.
Overall, the skepticism regarding virtual property inspections is simply unwarranted. Virtual claims handling is the claims handling of the future, and insureds are fortunate if their insurer is one of the carriers leading the transition. This has become even more apparent under recent circumstances such as the COVID-19 pandemic, where insurers remain legally obligated to conduct reasonable investigations under specific timetables.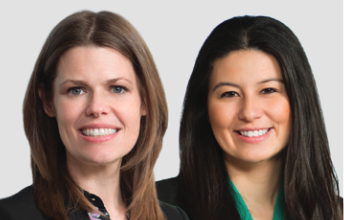 Susan E. Egeland and Sara E. Inman are attorneys with Faegre Drinker's Dallas-based insurance team. As experienced litigators, especially in complex insurance disputes, they have recently represented insurers in property damage disputes and COVID-19 coverage issues.