Transitioning to Smart PDFs will benefit the insurance industry | Insurance Business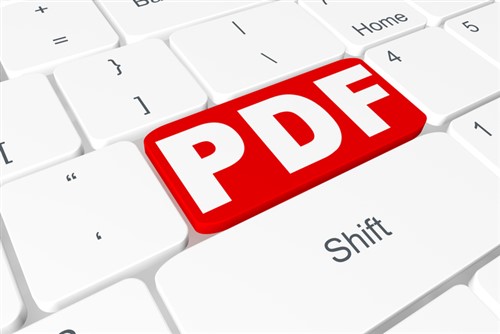 The following is an opinion article written by David Ronald, marketing director of Foxit. The views expressed within the article are not necessarily reflective of those of Insurance Business.
Insurance professionals know better than anyone else that paper isn't dead. In fact, hardcopy documents, in the form of policies, claims, contracts and more, are clogging storage systems and overwhelming insurance professionals. And the challenges are just getting worse – there's simply too much documentation, coming from too many sources. To make matters worse, the industry is dealing with an ever increasing array of security threats, from hackers to disgruntled employees, and more. There is help though, as Smart PDFs have the potential to transform the way insurance companies manage document.
Before we discuss Smart PDFs, perhaps a little background is in order. The portable document format (PDF) was created by Adobe Systems in the early 1990s to ensure that documents were rendered the same, independent of application software, device or operating system. This was a great advance, and one that was quickly embraced by businesses and individuals. It's worth remembering, however, that, when Adobe created the PDF, the internet was in its infancy – unfortunately, there has been little to no innovation to the portable document format since the mid-2000s.
Smart PDFs are an evolution of the popular portable document format. A Smart PDF is a standard PDF that has a unique ID assigned to it. When a Smart PDF travels across, and even outside, an organization, the ID provides a record of what has happened to it. Smart PDFs provide a wide array of potential benefits for insurance companies that can include:
Eliminating paper documents.
Avoiding lost documents;
Sharing documents across an organization intuitively;
Empowering recipients to view documents on desktop and mobile devices;
Granting or revoking access to confidential documents remotely;
Archiving documents efficiently and for as long as needed.
Smart PDFs offer three key attributes, namely security, collaboration and insight:
The first attribute is security because document authors/owners can grant and revoke access to any document and can also grant specific readers with specific document access rights.
The next attribute is collaboration because participants can see one another's comments and respond to them immediately and participants can be automatically notified when a new version of the document is available.
And the third attribute is insight because authors/ owners can view information such as who accessed the file, what actions they performed, what pages they looked at, and so on.
Indeed, one of the largest insurance companies in the world is enjoying some of these Smart PDF benefits. This insurance company has 130,000 employees, 15,000 branch offices and over 700,000 sales agents. Unfortunately, due to its rich history of acquisitions, it has over 200 disparate IT systems, many of them custom-built, and with limited retained technical support or upgrade paths.
Faced with these challenges, the company identified five things that were crucial for continued success:
Manage documents better;
Enhance employee performance;
Increase customer satisfaction;
Reduce risk of fraudulent claims;
Meet regulatory requirements easier.
The company is overcoming these challenges by using Smart PDFs as an overlay across all its disparate systems. It doesn't matter what device is used to read the document, or what IT infrastructure was used to send it – the document's inherent intelligence makes it agnostic. Although it will take more time to gather meaningful data, the company is already experiencing some great early results; including response times improved by up to 59% (in some cases from 7-8 hours, to 15-20 minutes) and an increase in customer satisfaction by 20%.
Standard PDFs can alleviate the problems of paper deluge by converting all that overwhelming paper into digital and by giving insurance professionals the ability to create forms electronically in the first place. PDF provides insurance companies with a single format for archiving data, irrespective of whether the data was originally in a hardcopy format or an electronic one. This makes the retrieval of data from an archive easier and more robust too.
Smart PDFs include these benefits and extend them by offering new levels of accountability, collaboration, and productivity to the creation, sharing, and tracking of PDF documents. There has never been a better time for insurance professionals to transition to Smart PDFs.
Related stories:
Time for insurance to ditch paper - there's a new solution