Waking the sleeping giant | Insurance Business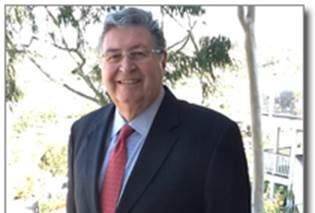 AS THE INSURANCE industry grapples with how to survive in a changing business, third-party administrators [TPAs] need to consider the expansion of their services to meet the needs of insureds. These claims administration firms are the industry's 'sleeping giant.' Pursuing the new technology being created by high-tech insurance startups will provide TPAs access to an expanse of accurate historical underwriting information they can use to provide independent, objective quotes for alternative risk insurance products.
TPAs have as their focus a mission to be the insurance industry's service provider of choice. However, while their original responsibilities typically included claims administration, loss control, risk management information systems and risk management consulting, at a time when the corporate insured's buying habits are being altered dramatically by technology and economics, we expect TPAs to expand their services to include designing and implementing alternative risk insurance products for their clients.
The middle-market corporate buyer of insurance will compel the industry to offer more alternative risk insurance products – products that lower insurance costs and enable the buyer to capture underwriting and investment income. Alternative risk program development and administration will include such unique products and services as pure and group captives, deductible reimbursement policies, manuscripted policies and certifi cates, fronting and new insurance product coverages, segregated cell and rent-a-captive programs, agency captive feasibility studies, and group captive and risk retention groups. All of these unique insurance products can continue to grow regardless of whether the market is soft or hard.
Independent and accurate assessment of individual claims plays an important part in determining the price of an insurance product, so access to historically adequate and accurate claims data is vital to the success of alternative risk insurance products. New technology on the horizon will allow accountants, TPAs and insurance carriers to identify financially successful insureds that are potential candidates for
alternative risk insurance products.
No longer will an insurance broker be able to secure commissions for six straight years of renewals for a loss-free client. Brokers will need to recognize that their clients are being educated by these other entities, so perhaps it's time to consider more than just a guaranteed-cost insurance policy. As fi nancial performance increases, the insured will be educated on deductible buy-back policies, captive feasibility studies, micro-captive alternatives and segregated cell captives.
Having been an active participant in the captive insurance industry for 40 years, I have watched three large global brokers monopolize the captive insurance companies owned by Fortune 500 corporations. Recognizing this, accountants have begun to create an opportunity for themselves using the micro-captive insurance product. We expect to see more of this in the future as accountants' technology for micro-captives continues to improve.
As insurance companies' analytical technology advances, underwriters will be trained to offer alternative risk insurance products to insureds. This too will be a gamechanging shift from the current custom and practice in which the broker always recommends insurance coverages and insurance products. Startups such as Lemonade have demonstrated that an insurance carrier can perform product development when management considers this to be their core competency.
Finally, we recognize that tech giants like Google, Facebook and Amazon live of the credo that the more data you have, the better your product. Will this eventually lead to one of these tech companies acquiring a TPA that has the accurate historical loss information data to offer a superior alternative risk insurance product?