Why culture is key | Insurance Business America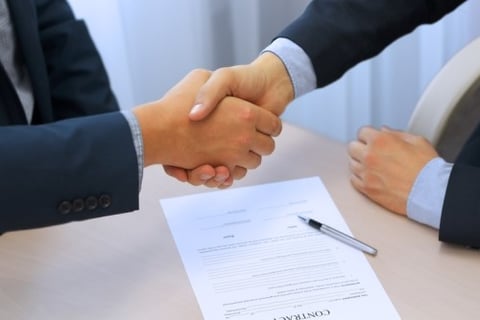 Insurance agencies have seen the impact of organizational changes on corporate culture become more pronounced due to the current merger and acquisition frenzy. For agency owners who have built their businesses and brands on a solid reputation for customer and employee loyalty, unexpected cultural shifts are a major concern.
Several studies show that corporate culture is the most powerful influencer of financial success for businesses. According to the Society of Human Resource Management, 50% of all mergers fail because of cultural incompatibility. A 2014 paper published by the Harvard Law School Forum on Corporate and Financial Regulation found that "high levels of perceived integrity are positively correlated with good outcomes in terms of higher productivity, profitability, better industrial relations and higher level of attractiveness to prospective job applicants."
Even in today's technology- and analytics-driven insurance sales environment, a positive corporate culture can be a huge competitive advantage. Savvy brokerages are developing formal strategies to engage and motivate producers – the engine that keeps the organization running – as part of acquisition integration planning. These companies realize that cultivating a positive culture for producers is a key tenet of an acquisition strategy.
One producer of an acquired firm noted recently that he previously came from an environment where people worked on their own in silos. Following the acquisition of his firm five years ago, he has assumed a new role where teamwork is encouraged, a change in environment that he attributes to writing $1.8 million in new business.
A common concern among acquired producers is that new owners frequently hand down rigid objectives from the corporate level without providing adequate resources to help them meet those goals. This can hurt morale and ultimately productivity. Therefore, it's critical to engage the acquired agency's producers fully from the start, giving them the tools needed to meet expectations. A major part of building a successful culture involves training and empowering producers with the resources they need to explain solutions in terms that are easy to understand and demonstrate a positive economic impact for their clients.
Firms that implement formalized training are able to help both new and seasoned producers refi ne their sales tactics and other processes to generate prospect activity without cold calls. For example, after attending a training session at USI Insurance Services, 40% of new producer hires achieved $100,000 of annual new business within the first 36 months.
Increasing numbers of brokerages are also offering programs to help their employees thrive. These include financial assistance to employees experiencing financial hardship, providing college scholarships to children of employees, implementing recognition programs, establishing wellness initiatives and launching corporate social responsibility [CSR] campaigns where employees are encouraged to invest their time and resources in local community service.
A CSR campaign can greatly improve employee morale following a recent acquisition, cultivating camaraderie around a common cause. Millennials in particular are hyper-aware of social and environmental issues, and prefer to work with businesses that give back to their communities. Brokerages are also encouraged to reward producers for early successes. One example is a plan where a producer who generates $150,000 of new business commission can effectively earn 60% of their total production as compensation through the combination of stock and new business bonuses. Giving producers an opportunity to go on a bucket-list trip to an exotic destination is also a great motivation tool that can be financially rewarding to the company in the long run.
As mergers and acquisitions continue at a record pace in the insurance industry, it's important to remember that, for brokers, this is first and foremost a people business. Following any acquisition – whether large or small – being able to integrate cultures successfully requires management to communicate their vision for success upfront, identify any cultural differences immediately and then work together to bridge any gaps that might exist. Doing so will result in a staff that is more motivated, productive and innovative.
Jay Brown is vice president of corporate development at USI Insurance Services, where he leads the firm's national acquisition and integration activity. He has 30-plus years of financial and operational experience in the insurance industry.