How a sports industry name scores a position in insurance | Insurance Business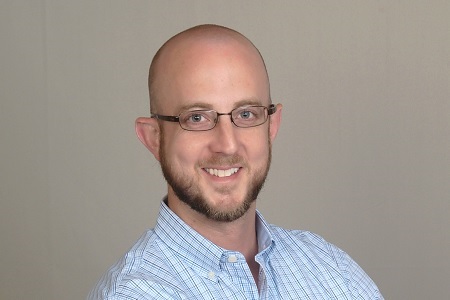 For many years leading to his university graduation, it seemed like Christopher Raburn's professional career would revolve around sports. After all, he graduated with a bachelor's degree in sports management from the University of West Georgia.
Raburn (pictured) served different roles in the sports industry – from intern at Georgia Tech Athletic Association to gym supervisor at Temple Recreation Department. Raburn even worked for Hibbett Sporting Goods as an assistant manager. His biggest break in the industry was with global sports and entertainment firm The Aspire Group, where he served several positions in sales and marketing and eventually led the NCAA & US Open sales team.
After three years of working for NCAA, Raburn decided to pursue a career in a different industry. Having connected with Genesee General before, it did not take long before Raburn was recruited as an assistant underwriter.
Raburn's enthusiasm and hard work eventually helped him land a role as a new venture transportation underwriter. After a year, he was promoted to a transportation underwriting position. Currently, Raburn also serves as the transportation manager of Genesee General.
Insurance Business had a brief chat with Raburn. In this exclusive interview, Raburn shares one piece of advice to those wanting to pursue a career in insurance.
Tell us how you got into the insurance industry, what led you to this career?
After spending three years in the NCAA industry in sales and marketing, I was interested in a change and to pursue a career in a changing industry where I could build relationships. I had developed networking relationships that filtered back to Genesee which resulted in me being recruited by Genesee.
What is the most fulfilling aspect of your work in the insurance space?
The ever so changing market and learning something new every day while continuing to build relationships.
Tell us briefly about your company and its role in the insurance industry. What makes it different from other companies in the same space?
Genesee is a national wholesaler/MGA operation based out of Alpharetta, GA with a branch office in Colorado. We provide commercial excess and surplus line products to independent agents. We are structured to provide exceptional service and market resources and feel that we are an extension of the marketing efforts of our clients. Genesee continues to differentiate ourselves by providing top rated service to our customers.
What do you think are the most challenging issues facing the insurance industry today?
The potential impact of self-driving cars is a significant challenge that will face the industry.
What's the best piece of advice you've received in your career?
Work hard, ask for advice and stay humble.
You have had a lot of experience in different areas such as in sports, lawn care, and sales. How do these experiences help you in your insurance career now?
What my past experience has taught me is that hard work, providing excellent customer service, and going above and beyond will allow you to be successful in any career.
If you were not working in the insurance space, what would you be doing now?
Hard to say, I love what I do.
What are your passions or hobbies outside insurance?
I enjoy woodworking and spending time with family and friends.
Related stories:
How competition drives this insurance pro's success
Why teaching clients about risk is key