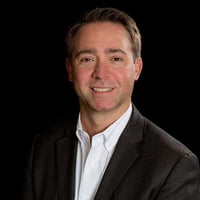 Anthony Dagostino
CEO and Founder
Converge
Anthony is Executive Vice President and Global Cyber and Technology Practice Leader for Lockton, the world's largest privately held, independent insurance broker and consultant. Anthony oversees Lockton's cyber strategy focusing on delivering innovative and effective solutions to clients across the globe through risk transfer solutions, analytics and risk consulting.
Prior to joining Lockton in July 2019, he led Willis Towers Watson's global cyber risk consulting and insurance brokerage practices. He brings nearly two decades of experience in cyber, technology, and financial lines insurance underwriting and brokerage through an array of leadership positions. Prior to joining the insurance industry, Anthony was a Research Analyst in the venture capital space focusing on early-stage emerging technology companies.
Anthony serves on numerous advisory boards helping start-up companies and also participates in various public-private sector working groups. He is a regular contributor to news media and is active in his hometown community through a number of charities.