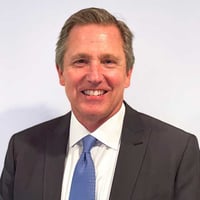 Bill Creedon
Global Head of Construction,
Willis Towers Watson
Bill was appointed to the role of Global Head of Construction in early 2020 after leading the North American Construction Industry practice since November of 2018. In addition to his Global Role, Bill is still the acting leader of the North American Construction group. During his tenure with WTW Bill has held a variety of roles over the course of more than 20 years ranging from local to global leadership and included the building and leadership of the global construction industry group. Over the years, Bill has gained experience with a broad spectrum of heavy civil and building contractors and has worked with clients on many notable projects developing strategies aimed at protecting and improving margins.
In his current role of leading the construction business for Willis Towers Watson Bill's areas of focus are:
Connecting our all of our Global construction colleagues to assure consistency around our vision and objectives while delivering seamless expertise and experience for clients.
Commitment to seek out the very best talent in the industry to join our dedicated team of construction experts and to support colleague development and growth .
Industry Engagement
Encouraging innovation to support and create leading edge solutions for the construction industry around project risk.
Creativity and flexibility while striving to have an exceptional work environment for our colleagues
Working with our dedicated Global Construction brokers to build on relationships with construction focused insurance carriers to assure the broadest availability when risk transfer is the solution for our clients as well as engaging their partnership with solutions and product innovation.