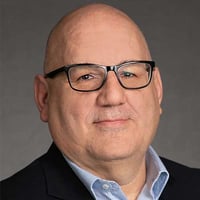 Christopher Alviggi, ARM
Managing Director
NFP
Chris has more than 30 years of accretive commercial insurance brokerage experience across a breadth of industry groups. Each industry group encounters risks in the normal course of business. Chris assists his clients better understand pertinent insurance, availability of coverage and how to best mitigate risks retained or not insurable. Chris's experiences include design and placement of insurance solutions for:
Transactional Real Estate "brownfields to brightfields" and Mergers & Acquisitions (due diligence and placement)
Construction & CapEx Projects both Domestic and Internationally
Midstream and Down Stream Energy – trading, transportation, and storage Energy
Chris leads NFP's Environmental Practice Group and he assists clients manage all aspects of environmental risk. Prior to joining NFP, Chris held numerous senior positions within National and International Insurance Brokerage firms.
Chris often lectures and publishes on many areas of risk and commercial insurance and best methods to maximize insurance value. Chris's discussions primarily focus on risk mitigation, counterparty liability and how to best use insurance as a hedge to minimize the impacts of counterparty defaults.
Chris obtained an MBA in International Finance/Risk Management and a Bachelor of Business Administration in Finance from the College of Insurance, which is now part of St John's University (Queens NY).
Chris currently is a member of the Advisory Board of the Transformational Leadership Program at PACE University Lubin School of Business.