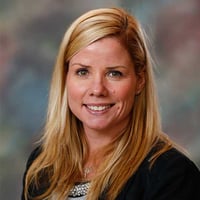 Danette Beck
National Construction Practice Leader
USI Insurance Services
Danette Beck joined USI in June 2018 as the National Construction Practice Leader and is located at headquarters in Valhalla, New York. Danette focuses on the construction industry addressing the needs of a wide range of clients including general contractors, trade contractors, property owners, investors and construction professionals.
Prior to USI, Danette was a Managing Director at Marsh and the West Zone Construction Practice Leader, located in the Los Angeles, CA office. In this role, she was responsible for developing, managing and delivering construction risk management services to contractors, architects, engineers, project owners and developers throughout the West Zone. Danette worked in coordination with Marsh service teams and the Global Construction Practice to find solutions to a variety of Marsh construction clients. Her experience with construction projects and contractor businesses include the design of traditional and alternative and/or integrated risk management programs and consolidated insurance programs.
Prior to joining Marsh in 2010, Danette was a senior vice president at a large global broker for 14 years, where her most recent responsibilities included broking all consolidated insurance programs (OCIPs and CCIPs) for the West, working with contractors and engineering firms to design, implement, and manage their insurance programs, and being the West Coast representative of their public private partnership (P3) taskforce.
Danette is a Chartered Property and Casualty Underwriter (CPCU), Associate in Risk Management (ARM), and Construction Risk Insurance Specialist (CRIS). She is also a Board of Director for the Women's Construction Owners and Executives (WCOE) and University of Georgia Terry College of Business Alumni Board. She received her Bachelor of Business Adminsistration (BBA) degree in Risk Management Insurance from the University of Georgia.