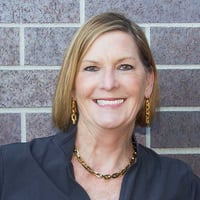 Deborah Fox
Assistant Vice President - Workers Compensation
NFP Property & Casualty Services, Inc.
Deborah ("Debbie") Fox is an AVP, Workers Compensation at NFP. Debbie leads NFP's National Claims Practice Team of WC Analysts and Coordinators that provide claim advocacy for clients nationwide. Debbie is also part of the Consulting Practice Management Team and performs captive claim audits and captive closure projects.
Cumulatively, Debbie has 25+ years of experience in the insurance industry, which includes positions at a WC Consulting Firm, top Third Party Administrators and Insurance Carriers. Her experience providing oversight and advocacy in the workers compensation space spans the country, having worked on claims in 34 states. Notably, Debbie had spent eight years as an Employer Consultant retained to oversee the entire workers compensation function to reduce overall costs, mitigate claims, and provide training to employees. She is particularly adept at educating employers, implementing best practices for claims handling, and coordinating aggressive modified duty programs.
The key differentiator with Debbie is her unique background having handled workers compensation claims from the employers' side, insurance side, and the legal side. While Debbie consistently prioritizes clients' needs, she remains cognizant that providing injured workers with compassion and appropriate medical treatment not only ensures timely recovery, but also facilitates these employees in their ability to return to their usual and customary positions.
Debbie has an excellent reputation as a well-credentialed and established member of the insurance industry and was named a 2017 CompLaude Award Finalist. Debbie is also an active Employer Member of ALFA International (Global Legal Network), holds a California Self-Insured Administrator Certificate and graduated from California State University, Northridge with a Bachelor's of Science.