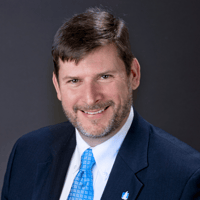 With more than 24 years in the insurance industry, Gary Flaherty is a proven leader who brings extensive experience in managing geographically dispersed teams in underwriting, risk management, and claims in the commercial trucking space.
Gary joined Nationwide in January 2018. Previously, he was assistant vice president of fleet underwriting, risk management, and claims at Canal Insurance in Greenville, S.C. While employed with Canal, he earned the Compass Award, the firm's highest honor, for leading and driving enterprise-wide strategies and analytics to improve customer retention. He has also led the claims division for the commercial trucking sector at Progressive Insurance and served in claims leadership roles at Progressive branch offices.
Originally from Toms River, N.J., Gary holds a Master of Business Administration from Pennsylvania State University and a dual Bachelor of Science degree in Business Administration (Finance and Economics) from Kutztown University in Pennsylvania.