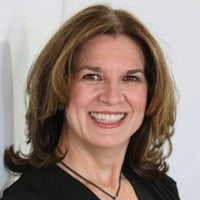 Jacqueline A. Waters, Esq.
Managing Director & Practice Leader
Financial Services Group, Legal & Claims
Commercial Risk Solutions
Jackie is a Managing Director and Practice Leader within our Financial Services Group Legal & Claims Practice. She leads the team of attorneys and claim advocates who manage claims for Aon FSG clients.
As the practice leader she oversees the Legal & Claims team assigned to work with the client in the claim advocacy process. She advises clients on policy wording and drafting issues, claims trends in all the management liability lines, and developments at the insurers in terms of claims departments and claims handling. She is also involved in the negotiation of more sensitive and significant claims.
Jackie is an expert in insurance coverage, with a focus in the management liability lines, including D&O, EPL, fiduciary, cyber, fidelity and E&O coverages. She assists and consults with clients in interpreting a carriers' coverage position, attends mediations and negotiates resolutions to coverage disputes. She is a frequent speaker and presenter at industry conferences and events in her specialty.
In 2021 Jackie became a member of the Professional Liability Underwriting Society Board of Trustees and is a member of its Executive Committee.
Prior to joining Aon in 2004, Jackie was an attorney at Wilson Elser, practicing in the insurance coverage group. Jackie first began working in the industry in 1995, practicing at Chicago law firms representing carriers in the management liability lines of coverage.
Jackie earned a B.S. degree in Music Education from the University of Minnesota and her J.D. from Northwestern University Pritzker School of Law.