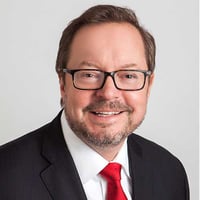 Jim Gloriod
President and CEO, Construction Services Group U.S.
Aon
Jim is the President & CEO of Aon Construction Services Group U.S. and is responsible for operations of the Construction and Power Practices. Aon Construction Services Group is responsible for delivering solutions to organizations that have construction and infrastructure risks. These practices have over 450 colleagues in the U.S. working to empower results for thousands of clients.
In his role as CEO, Jim works with other leaders to develop and implement strategies across the U.S. These strategies are focused on delivering value to clients and improving colleague engagement, which will result in growth of Aon's business. Jim is also a member of Aon's U.S. Commercial Retail & Health Executive Committee and the Aon plc Executive Leadership Team.
Prior to Aon, he previously was the Resident Managing Director of the Aon St. Louis office providing leadership to over 200 colleagues in support of over 500 clients. Jim has over 20 years of insurance brokerage experience with Aon and over 30 years of insurance industry experience overall.
Jim has deep experience in the Construction, Energy, Mergers & Acquisitions, Mining and Power industries.