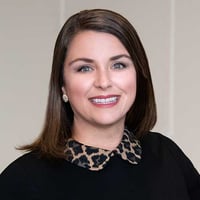 Kristen D. Peed, CPCU, RPLU, CRM, AIC, ARM-E
Corporate Director, Risk Management and Insurance
CBIZ, Inc.
Kristen is the Director of Corporate Risk Management and joined CBIZ in July of 2015 with over seventeen years of experience in the insurance industry both on the broker and client side. She is responsible for placement of the corporate insurance programs and claims management as well as implementation of risk mitigation strategies. Kristen is located in the corporate headquarters for CBIZ, Inc. in Cleveland, OH.
Prior to joining CBIZ, Kristen served as the Risk Manager for Swagelok, a privately held manufacturer with international exposures managing all insurance programs and serving as an Officer for their captive insurance company domiciled in Vermont. She was also a part of the risk management department of STERIS Corporation, a publically traded medical device manufacturer with operations in over two dozen countries, managing both the insurance programs as well as the fleet exposure. She also has experience as a commercial lines broker through BB&T Insurance and Oswald Companies with a concentration in professional and executive liability.
Kristen also serves on the Board of Directors for the Risk and Insurance Management Society as a member of the executive committee as secretary and is a RISK PAC Trustee. She also serves on the Advisory Council for the University of Akron for their RMI program as well as the Lloyd's Advisory Council for Risk Owners. She was awarded as a 2016 Business Insurance Women to Watch which globally recognizes the top women in Risk Management and Insurance. She graduated from UNC-Chapel Hill in 1999 with a BA in Industrial Relations. Kristen holds the designations CPCU, RPLU, CRM, ARM-E, CIC, AAI and AIC.