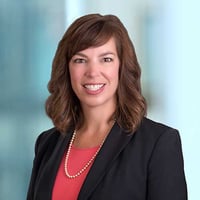 Michelle Lopilato
Head of Distribution and Founding Member
Converge
Michelle Lopilato is an insurance expert for Cyber Risk and Technology E&O Insurance products, who develops risk mitigation and risk transfer strategies for HUB's large and complex clients. As Director of Cyber and Technology Insurance Solutions for HUB International, Michelle is responsible for product development, sales production, building the national and regional cyber risk insurance practice platforms, training & education, engaging the product marketplace on coverage concerns and setting successful sales strategies.
Michelle is a leading specialist on cyber risk coverage concerns, a recognized cyber risk insurance subject matter expert, speaker and frequent blog contributor on cyber risk mitigation and business protection. Michelle was selected for Elite Women in Insurance 2017 by Insurance Business Magazine.
Michelle is licensed Property & Casualty Producer, a graduate of the Chubb Cyber COPE® Insurance CertificationSM (CCIC) program and a member of the Professional Liability Underwriting Society (PLUS).