Aon introduces new investment service | Insurance Business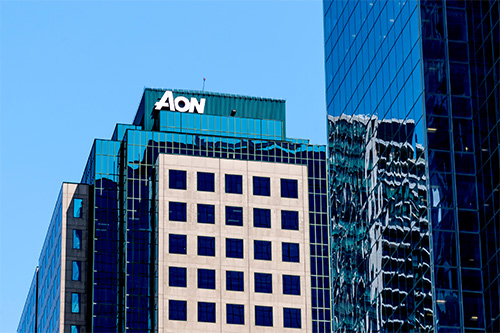 Aon plc has gone big with its new investment service for captive insurers.
The broking giant has secured the backing of Goldman Sachs for the service, which is said to offer two complementary components – Aon's individual strategic advice and services from its global team, and a specially tailored platform provided by the investment giant. The company describes it as a "one-stop shop" for captives to manage assets and it is initially being made available in Ireland with plans to expand to other markets globally.
"We believe that there are some simple steps that captive insurers can take to improve their expected investment outcomes without increasing risk - and this new service gives them the means," said Tim Currell, partner and head of insurance solutions, global investment, at Aon.
"Since the global downturn in 2008, we have seen some captives favour a low-risk approach to asset management, with some holding a significant portion of their assets in cash deposits. Given the prolonged low global interest rates over recent years, this has resulted, for some, in low or negative returns with assets potentially losing value in real terms. This challenging dynamic has been accentuated during the COVID-19 crisis."
The service will be offered through Aon's global investment practice, working alongside Aon's Captive & Insurance Management Group. Known as Aon United, it launched at the turn of the month with a selection of buy-rated mutual funds from four prominent fund managers available.
"Captives could instead be diversifying into areas such as money-market funds or introducing other highly liquid assets," added Currell. "We know that deciding what to invest in and finding high-quality fund managers can be a challenge - most captives don't have in-house teams with significant resources or the expertise to do this. Complying with the reporting requirements for this kind of portfolio management and trading can also present a new operational burden.
"But with the combined expertise to bring the best of Aon to our clients, this service offers captives a means to make the most of a broad range of investment opportunities – and with that the potential to improve outcomes while not having to take on the extra operational and compliance burdens themselves."