Assurant reorganizes leadership team, operating structure | Insurance Business America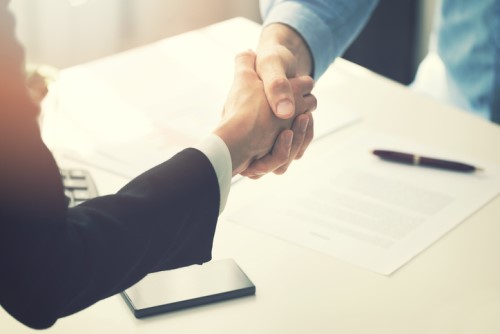 Global risk management provider Assurant has announced new senior management appointments and a new operating structure in both technology and risk. The changes, effective January 01, are designed to enable the company to facilitate greater collaboration across its global lines of business.
"As the needs of our customers change, we will continue to evolve how we operate as a global organization," said Alan Colberg, president and CEO of Assurant. "This means innovating to add value and continuing to enhance the customer experience, while finding efficiencies and opportunities to leverage the size and scale of our global operations."
As part of the transformation, the company's management committee will add three new members: Kathy McDonald, president of global specialty; Keith Meier, president, international; and Tammy Schultz, president, global preneed.
As president of global specialty, McDonald spearheaded the growth of Assurant's multifamily housing business, which currently supports more than two million renters in the US. Meier has led Assurant's efforts to deepen its footprint in select international markets, most recently overseeing the company's mobile expansion in Japan. Schultz leads the company's global preneed segment, which maintains a market-leading position in the prefunded funeral insurance business in the US and Canada.
"The new management committee appointments underscore the strong bench of talent within Assurant, while also recognizing the benefits of additional perspectives and experience as we look to further capitalize on growth opportunities," Colberg said.
Assurant also announced the retirement of Christopher Pagano, chief risk officer, effective April 01, 2019. Pagano spent 23 years with Assurant and was instrumental in expanding the company's risk management capabilities globally. He has served the company in a variety of leadership roles, including chief investment officer and chief financial officer.
"Chris has been an invaluable asset to Assurant through the years, and I have appreciated his partnership and all he has done to drive value in our organization," Colberg said.
R. David Conner, a 22-year Assurant veteran, will assume the role of senior vice president and global head of risk effective January 01. Conner will report to Bob Lonergan, executive vice president and chief strategy officer.
Gene Mergelmeyer, chief operating officer, will assume leadership of Assurant's global technology organization, building on his previous experience as the head of the company's corporate technology team. He will transition his business segment oversight responsibilities to Keith Demmings, president of global lifestyle; Michael Campbell, president of global housing; and Schultz, all of whom will now report to Colberg.
Mergelmeyer will also have oversight of operations transformation and other large strategic initiatives with a focus on the standardization and deployment of technology. Reporting to Mergelmeyer will be Joe Surber, who will assume the role of senior vice president and global technology officer effective Jan. 1. Ajay Waghray, chief technology officer, will be leaving the company.
"Ajay championed the integration of our global technology organization, and we thank him for the many ways he has contributed to framing our roadmap for the future," Colberg said. "Technology has always been a key competitive strength of Assurant, and a strategic enabler for profitable growth across the organization. Given the pace of change, we see opportunities to be more efficient in how we operate and to accelerate innovation and speed-to-delivery to provide a better customer experience."