Autonomous tech: Here's an answer to risky robots | Insurance Business America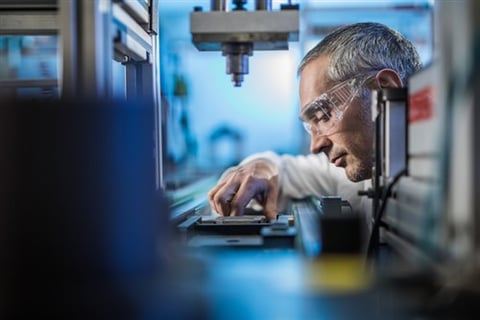 "Autonomous technologies are changing the world around us, the way companies operate, and the risks they face."
Those are the words of Mike McGavick, CEO of one of the biggest insurance companies in the world, XL Catlin.
As risk managers from companies across every country and industry race to embrace automation, insurers are taking note – and action.
Most organisations are keen to take advantage of the opportunities brought by the new autonomous technologies – 75% of companies are taking steps to actively implement them within the next three years, according to an Economist Intelligence Unit report.
But, by and large, they're not prepared to handle the risks. One-third of companies that adopted robotic process automation had not assessed the risks of doing so, according to another report, this time from KPMG.
Potential crises could stem from regulatory risks, customer or safety issues, or reputational damage, to name just a few.
This week, XL Catlin announced new insurance solutions to support the adoption of autonomous technologies across organisations. Coverage can be bespoke and includes liability, E&O, and sometimes cyber and business interruption insurance.
"Many companies have started incorporating autonomous technologies into their operations in one form or another, be it to move merchandise within a factory or a warehouse or to shuttle staff from one site to another," says Nancy Bewlay, global chief underwriting officer, casualty at XL Catlin. "We have learned, working with some of these early adopters, that while there are no two similar uses of autonomy and each requires a tailor-made approach, there is a real need for a structured solution spanning our expertise across multiple classes of insurance."
Along with the new offering, XL Catlin has set up its new Global Autonomy Centre of Excellence, which is home to a team of experts pooling their talents to support clients – including risk managers – globally.
"We recognise the new and complex risks that are emerging, and, as underwriters, we know we have the expertise to develop and deliver the right insurance solutions," says McGavick. "We are dedicated to doing so because we also recognise the incredible, positive impact this technology will have on society as a whole, from creating safer working environments to providing mobility for those most in need."
The autonomous technology arena is familiar ground for the insurer. In 2017, XL Catlin jumped in on one of the most ambitious autonomous vehicle projects ever attempted by joining a UK government-backed consortium to support the deployment of a fleet of autonomous vehicles between Oxford and London by 2019.
"Our message to the market is clear – we have significant risk appetite, we have the right people on board and we are all dedicated to becoming the go-to market for autonomous systems trials and pilots," says McGavick.