Bizarre boating insurance | Insurance Business America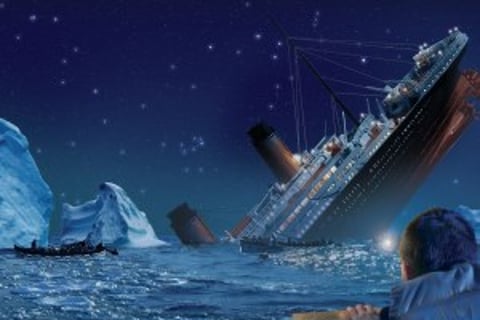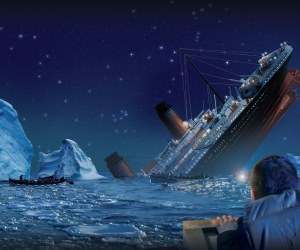 What retired brokers do in their spare time
John Hinton, a retired insurance broker who lives in Bosham, West Sussex, has created his own amphibious vehicle using a riding lawn mower and an old fishing boat.
"The only reason I made this machine was to enable me to get from my house directly to my boat and then back again to my house," Hinton said in a Telegraph YouTube video showing how the contraption works.
Essentially, the boat's hull slips over the riding lawn mower so that only the lawn mower's wheels appear below the bottom of the boat.
Hinton said the lawn mower has the wheel motion to enable it to drive along the road, but the blades underneath for cutting grass also create a propeller motion to move the boat along the surface of the water.

Underwriting Titanic II
An Australian billionaire's plan to recreate the world's most famous ship, Titanic, could see a consortium of 30 insurers taking on some of the risk.
Mining entrepreneur Clive Palmer has earmarked the third quarter of 2016 for Titanic II's maiden voyage from Southampton to New York.
"It will create a memory of the past," he said of creating a full-scale version of the original RMS ship. "And create an experience for people. It will have the same sort of design but be constructed differently."
Australian marine insurance experts see the vessel as an underwriting opportunity.
Cruise Ship News claims it will cost $500 million to construct Titanic II. How much will it cost to insure?
Initial reports suggest Titanic II will have a deductible of $10 million for the hull. In contrast, Costa Concordia's deductible for the hull was $30 million.
FP-Marine estimates it will cost Blue Star Line more than $3 million to insure the hull and machinery, and to take out protection and indemnity cover on the vessel. This doesn't include seafarer's compensation of the loss of earnings cover.

Insuring against sea monsters
A cruise company in Scotland recently took out a $1.5-million policy to insure its tourist boats against damage by the Loch Ness Monster.
Jacobite Cruises signed the $1.5 million policy with insurers to celebrate the 80th anniversary of the first Nessie spotting, The Scottish Sun reported.
Owner Freda Newton told the paper she realizes the chances of an accident are slim, but it was better to be safe than sorry. "How silly would we look if it did and we weren't covered for it?" she said.
A photo of the legendary Loch Ness Monster appeared in The Daily Mail in 1934, but was later revealed to be a hoax.