Brokers, B.C. is the place to be | Insurance Business America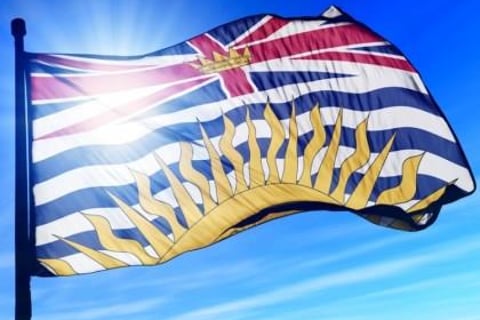 Leading the country in economic growth, British Columbia brokers seem to be enjoying their moment in the sun.
The Conference Board of Canada has revised an earlier forecast and declared the province to be number one in Canada this year in economic growth, upping a previous forecast from back in the fall predicting 2.6 per cent growth to 3 per cent last week.
"The expected solid growth of almost 3 per cent in British Columbia is a win for small and medium sized business," says Rory O'Donoghue, the new branch manager for the Vancouver branch office of South Western Insurance Group Ltd. "The success of this sector is especially important for South Western Insurance who has a focus on this market."
O'Donoghue, together with Jodie Hallyburton, will be growing the company's presence in that province, says South Western's president and CEO John Barclay; and the importance of the B.C. market is underlined by O'Donoghue's solid reputation in the insurance industry and a vast understanding of the product needs, says Barclay (See related article,
Movers & Shakers
).
"We see growth in property where we have not previously focused," O'Donoghue told
Insurance Business
. "Property values in B.C. have been strong and the insurance industry is now getting a better handle on the flood and earthquake exposure. On the liability side we see that the small and mid-size companies are beginning to appreciate more sophisticated coverage such as cyber risks and D&O."
The revised projection to 3 per cent is based on benefits flowing to the province from a lower Canadian dollar, an acceleration of U.S. growth and stronger consumer confidence.
Although exciting news, Chuck Byrne of the Insurance Brokers Association of British Columbia is tempering it by pointing out that they are – at this stage – only predictions.
"There is no evidence of any enhanced cross-border activity in my view, but admittedly it is early days, relatively speaking, due to the shifting economy," says Byrne, who also didn't expect to see brokers leaving economically stricken Alberta in large numbers. "Brokers generally ride-out economic downturns reasonably well and take the long-view of customers returning, to insure that expanded commercial operation, or second family car. Clearly a lag exists between any downturn and how fast brokers feel it; likewise on the recovery side.
The Conference Board says that British Columbians "can look forward to stronger labour demand and better job opportunities," given the net positive interprovincial migration this year, considering a weaker Alberta economy with the drastic slump in oil prices. (continued.)